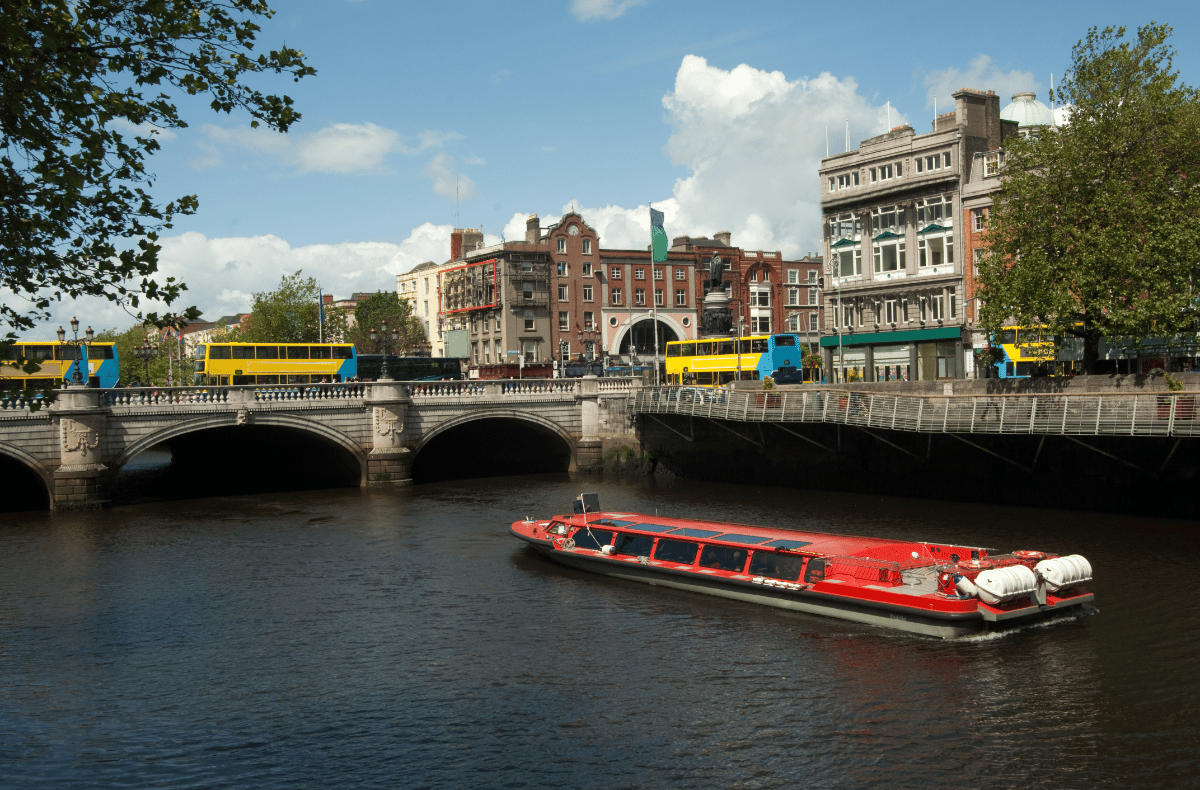 Third of Deliberative Workshop Series Held in Dublin
On 28 January 2023, Dubliners of all walks of life came together both to listen to experts present their ideas on climate change and local transport policies, and to discuss their own views as well. Organised by University College Dublin in collaboration with Sense About Science and The Policy Institute at King's College London, this event marked the third session of PERITIA's Citizen Fora, a series of "deliberative mini publics" – day-long workshops that give the public a voice in policy decision-making. The format also lends itself to further assessment of public trust in climate experts and expertise. Read more about the workshop series here.
The workshop began with an introduction to the PERITIA project by team member Finbarr Brereton, and was chaired by advisory board member David Farrell. Dublin residents were asked to share their reflections on the three presentations given by climate experts from the spheres of academia, journalism and NGOs:
Lisa Ryan, professor in energy economics in the School of Economics at University College Dublin, laid out arguments for better cycling infrastructure in urban and suburban areas as well as an advertising campaign focusing on getting teenagers onto bikes. She also called for an increase in the number of buses, better integrated planning of transport and residential/commercial services to reduce the need to travel.
Next up was Environment and Science Editor at The Irish Times, Kevin O'Sullivan, who mapped out Ireland's unique difficulties in curbing transport emissions, especially in its major urban centres. He also described how the media coverage of transport issues has changed, both in response to the prioritisation of decarbonisation and to the emerging climate and biodiversity crises. The solutions he proposed included the reallocation of road space and the 15-minute city concept, borrowed from other cities in Europe.
Finally, Oisín Coghlan, Chief Executive of Friends of the Earth Ireland, called for urgent action to provide safe routes to school for cycling and walking, congestion charges on the canals, and the expansion of the bike-to-work scheme to €2,000 to include e-bikes and e-scooters.
Participants deliberated on the issues raised in the presentations following each session and were given the opportunity to engage with and question the experts individually.  They then were asked to vote on the three measures introduced by Mr Coghlan.
The last two workshops in the series will take place in Warsaw and Yerevan.
Photo credit: Canva