WORK PACKAGE 1
Project coordination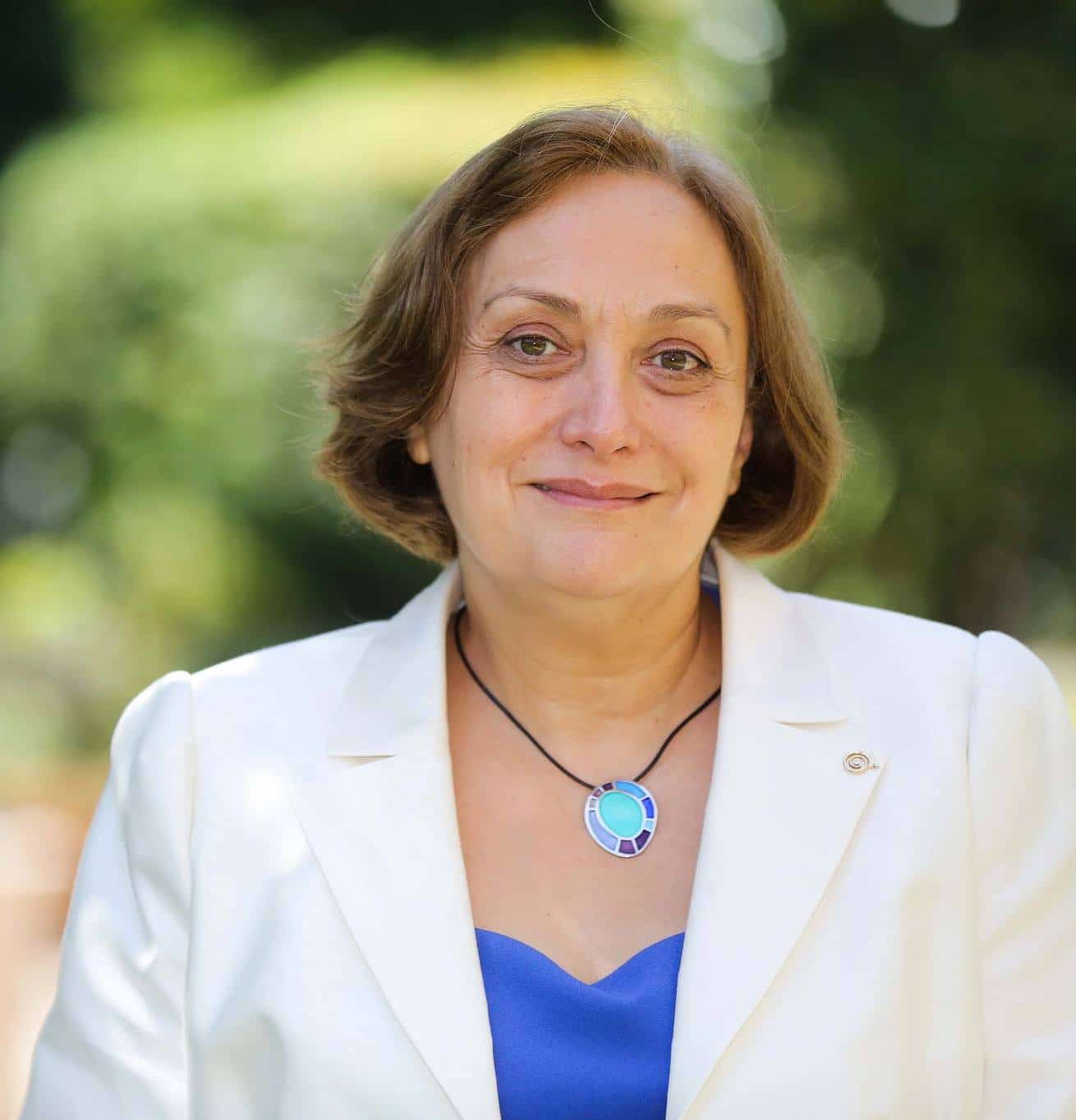 Maria Baghramian
Project Leader and Coordinator
University College Dublin
Maria Baghramian
Prof Maria Baghramian, MRIA (UCD) is Professor of American Philosophy in the School of Philosophy at University College Dublin and the co-director of the Post Graduate Programme in Cognitive Science at UCD, which she co-founded in 2000. She has also held visiting posts in Harvard, MIT, University of Yerevan, Institut Jean Nicod, École normale supérieure, Paris and various universities in China. Baghramian is a member of the Royal Irish Academy and was a member of the Council (2015-2019). Other research awards include a Fulbright senior scholarship in 2013. She, with Prof Luke Drury, is the Principal Investigator 'When Experts Disagree' (WEXD), an interdisciplinary research project funded by the Irish Research Council. She is also an active participant of the working groups dealing with science and policy with ALLEA and SAPEA. Baghramian was the founder and chairperson of the Society for Women in Philosophy, Ireland (SWIP–I) and is a member of both the Programme Committee and the Gender Committee of the International Federation of Philosophical Societies (FISP). She has authored and edited 9 books, most recently From Trust to Trustworthiness (Routledge, 2018) and Relativism: New Problems of Philosophy (Routledge, 2019) with Analisa Coliva.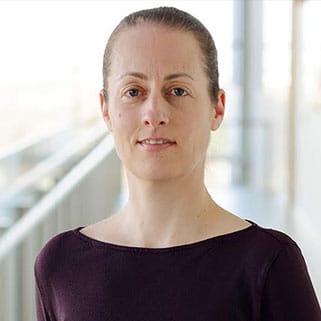 Jenny Knell
Project Manager
University College Dublin
Jenny Knell
Dr Jenny Knell is Project Manager of PERITIA. Her professional background spans higher education institutions in the US, UK and Ireland as well as the consultancy and financial services sectors. Jenny currently works as Research Manager in the UCD School of Philosophy and previously held research support roles in the UCD EU Research Office and the UCD Institute for Discovery, an interdisciplinary incubator tasked with connecting researchers around emerging research themes.
Interaction and public engagement
Work Package 2 aims to assure high quality, coherent and effective communication of the project's ongoing work and outputs.
Daniel Kaiser
Daniel Kaiser
Daniel Kaiser is Scientific Policy Officer in ALLEA and will be responsible for coordinating ALLEA's contributions to the project. Daniel has many years' experience coordinating expert groups and research activities in his current work at ALLEA, as well as his previous post as research associate in social sciences at the University of Frankfurt. Through his experience in coordinating the ALLEA Working Group "Truth, Trust and Expertise" he has not only gained experience in organising high level conferences, meetings and subsequent publications, but has also been strongly thematically involved in the topic for the last 18 months. Moreover, he can draw on his experience in quantitative as well as qualitative methods in empirical research as a social scientist.
Trust and advice mechanisms
Work Package 3 investigates and compare the existing systems through which experts assume an advisory role in policy making decisions in four European countries.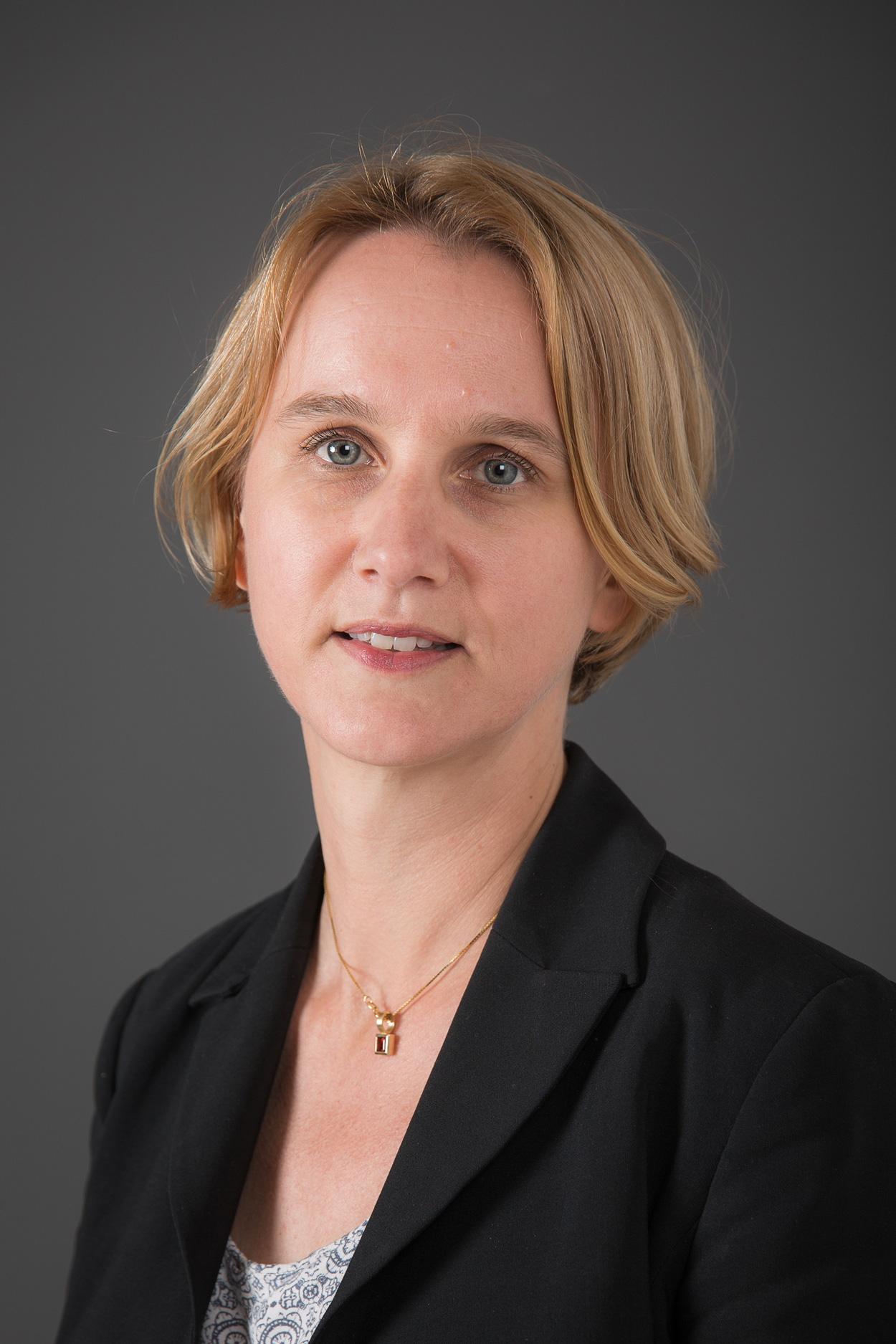 Cathrine Holst
Cathrine Holst
Prof Cathrine Holst is Professor at the Department of Sociology and Human Geography, and Research Professor at ARENA Centre for European Studies, University of Oslo. Among her research interests are democracy research and theory, public policy, the role of expertise in policymaking, governance in Europe's Nordic countries. Holst has a dr. polit.-degree from University of Bergen (2005). From 2005 to 2007 she was Associate Professor in philosophy of the social sciences, University of Bergen. She has been guest researcher at QoG (Quality of Government), University of Gothenburg (2014), Robert Schuman Centre, European University Institute, Firenze (2012), Hans Jonas-Zentrum, Freie Universität, Berlin (2004), and New School for Social Research, New York (2001). Holst has directed and participated in several research projects. She was member of the Norwegian Gender+ Equality Commission (2010-2012). She is an experienced journal editor and has had columns in several Norwegian newspapers. Holst is currently Head of Board for the Science Studies Colloquium Series at the University of Oslo.
Trust in a changing media landscape
Work Package 4 focuses on the role of digital media in establishing, enhancing or diminishing the levels of trust in experts and the role it has with policy decisions.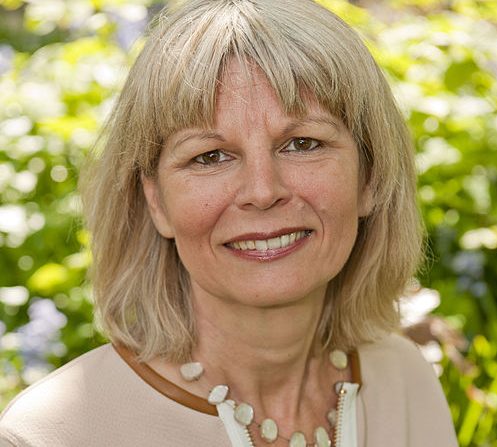 José van Dijck
José van Dijck
Prof José van Dijck is a Distinguished Professor at the University of Utrecht and a prolific author on the topic of digital media and its impact. Her work covers a wide range of topics in media theory, media technologies, social media, and digital culture. She also plays a key role in academic and social debates in the Netherlands and Europe. From 2001 to 2016 she was Professor of Comparative Media Studies at the University of Amsterdam where she also served as Chair of the Department of Media Studies from 2002 to 2006, and was the Dean of the Faculty of Humanities between 2008 and 2012. Since 2010 Van Dijck has been a member of the Royal Netherlands Academy of Arts and Sciences (KNAW) and served as its President from 2015 to 2018. In 2016 the Dutch magazine Opzij named Van Dijck the most influential Dutch Woman of the Year.
Social indicators of trust and trustworthyness
Work Package 5 investigates the role of social indicators of the trustworthiness of experts.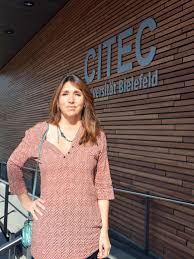 Gloria Origgi
Gloria Origgi
Dr Gloria Origgi is tenured senior researcher at CNRS (Directeur de Recherche 2). She has been trained in Philosophy, Logic and Cognitive Science at the University of Milano and at the CREA, Ecole Polytechnique, Paris. She has written on epistemology, philosophy of language and philosophy of mind and, since 2000, on social epistemology, philosophy of social science, sociology and web studies. She has been invited Professor at the University San Raffaele, Milano, SciencesPo Paris (School of Political Theory), the University UNISINOS (Brazil) and the University of Bielefeld (Germany) and the University of Neuchâtel (Switzerland) where she teaches a regular course on 
Communication in the Digital Age
. She was visiting fellow twice at Columbia University, New York and has lectured in many other universities in the world. In Paris, she teaches a research seminar at the EHESS in Social Epistemology. She has written extensively on social epistemology in various peer-reviewed journals like 
Episteme, Social Epistemology, Politics, Philosophy and Economics, Mind & Language. 
She has edited various special issues of journals (
Research Evaluation, Evaluation Review
) on the sociology of research evaluation. Her work on 
Kakonomics 
with Diego Gambetta has been covered by the 
Financial Times
, 
The Guardian
 and
 BBC. 
Her books include 
Qu'est-ce que la confiance? (
VRIN, 2008), 
Repenser l'interdisciplnarité( 
Slatkine, 2011), 
Reputation: What it is and Why it matters
 (Princeton University Press, 2018).
Psychology of trust
Work Package 6 focuses on the psychological mechanisms of trust and trustworthiness, particularly in the context of trust in scientific expertise.
Tiffany Morisseau
Tiffany Morisseau
Dr Tiffany Morisseau is Human Factor Research Manager at Strane Innovation. She has a Master's degree in Management from AUDENCIA Business School (Nantes, France) and a PhD in Cognitive Psychology from the University of Lyon, which she obtained in 2014. She has a business experience in Human Resources, and an academic expertise in social cognition, developmental psychology, experimental pragmatics and eye-tracking methodology. During her PhD, she explored the role of intentionality and social affiliation in the processing of communicative inferences. Her post-doctoral project, funded by the Fyssen Foundation in collaboration with Dan Sperber within the ERC Synergy project SOMICS (Constructing Social Minds), aimed at making use of tools from experimental pragmatics to study the mechanisms of transmission of practices and beliefs involved in social interactions. She then joined the MINds and Traditions (MINT) team of Olivier Morin at the Max Planck Institute for the Science of Human History in Jena (Germany), to participate in the development of The Color Game, a smartphone application designed to study the dynamics of language evolution. Since January 2019, Tiffany leads Strane's projects in Human Sciences, with a specific focus on the question of acceptance. These projects include the acceptance of robots in industrial contexts, critical thinking, collective intelligence and research on careers with positive social impact. She is also the webmaster of the International Cognition and Culture Institute , an online discussion forum devoted to cognitive anthropology. Tiffany is fluent in French and English.
Ethics of trust
Work Package 7 will investigate the ethical requirements of trustworthy expertise as well as the role of ethical considerations in placing trust in policies based on expert advice.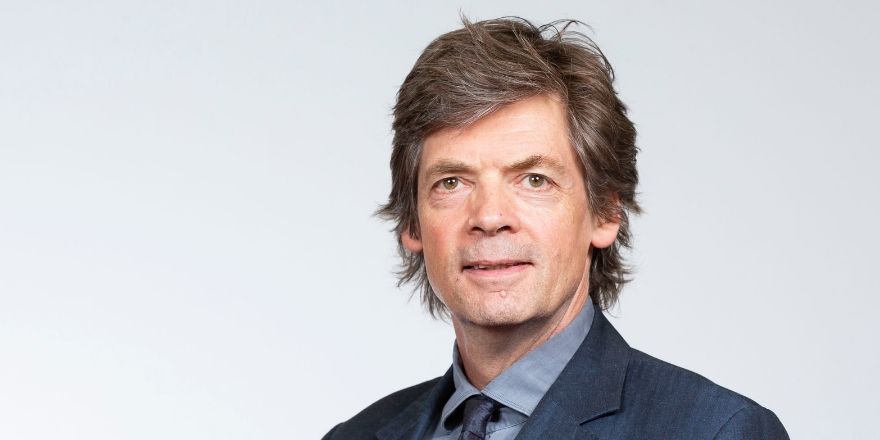 Rowland Stout
University College Dublin
Rowland Stout
Prof Rowland Stout, MRIA is Professor in the UCD School of Philosophy and Director of the UCD Centre for Ethics in Public Life, whose current focus is on Vulnerability, Empathy, Trust and Emerging Technologies. He completed his postgraduate studies at Oxford and then worked at Oxford University and Manchester University before joining University College Dublin. He has published significant work in the areas of the philosophy of mind and action and also metaphysics and epistemology, including three monographs, the first of which was published in 1996 by Oxford University Press. His papers, which have been published in top peer-reviewed journals in the world, deal with moral psychology, philosophy of action, and emotion, and his current work in the philosophy of emotion is leading to a new book on the relation between emotion and reason as well as articles on empathy and on trust. He is also the Editor in Chief of the International Journal of Philosophical Studies. He was elected a member of the Royal Irish Academy in 2019.
Data collection and analysis
WP8 has the core objective of collecting data necessary to underpinning the overall findings of this project. This particular work package will engage in two complementary strands of activity: 1) Understand trends in existing measures of trust; and 2) Generate new European data on institutional trust.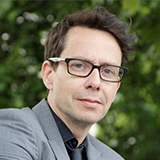 Bobby Duffy
Bobby Duffy
Prof Bobby Duffy, Director of The Policy Institute at King's College London, leads the work package on ensuring the integrity of survey design and analytical approach. Duffy has spent much of his career studying levels and drivers of individual and institutional trust, including as Managing Director of the Ipsos MORI Social Research Institute and Global Director of the Ipsos Social Research Institute., This has included a major re-analysis of existing data on trust while seconded to the Prime Minister's Strategy Unit, and a report on trust in government information, using experimental framing approaches, and which fed into the decision to give independence to the Office for National Statistics. He has also recently published a book on the Perils of Perception: Why We're Wrong About Nearly Everything, which explores the causes of our misperceptions of social realities, across up to 40 countries globally. Duffy has extensive experience of conducting surveys and analytics/modelling, amassed across twenty-four years of working in and running research teams at Ipsos MORI. This includes overseeing major international studies on behalf of organisations including Eurofound, OSCE and Pew Research Center. He oversaw qualitative research for Trust in Media and Populism, Pew Research Center in 2018.The final report In Western Europe, Public Attitudes Towards News Media More Divided by Populist Views than Left-Right Ideology was published in 2018. 
Experimental measures trust/distrust
Work Packages 9 and 10 use lab based behavioural studies to investigate the determinants of judgements of trust and trustworthiness by members of the public and to test the findings of phase 1. Work Package 9 investigates methodological challenges in studying trusting behaviour and the social factors underlying them.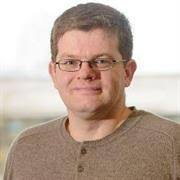 Liam Delaney
University College Dublin
Liam Delaney
Prof Liam Delaney (UCD) is Professor of Economics at NUID UCD and Visiting Professor of Economics at Stirling University. A former Fulbright and Marie Sklodowska Curie Fellow, he was Deputy Director of the UCD Geary Institute from 2008 to 2011, and Deputy Dean of Stirling Management School from 2011 to 2016. He has worked at the intersection of economics and psychology for his career and has published widely in both economics and psychology journals, including Economic Journal, Journal of European Economics Association, Health Psychology, Psychological Science, and Journal of Applied Psychology. He is particularly interested in the measurement foundations of behavioural welfare economics and has built several interdisciplinary projects examining how to measure real-world economic preferences. He is currently developing a major new centre for behavioural science and public policy at UCD Geary Institute.
Behavioural tools for building trust
WP 9 and 10 use lab based behavioural studies to investigate the determinants of judgements of trust and trustworthiness by members of the public and to test the findings of phase 1. WP10 investigates the emotional and cognitive components of trusting behaviour.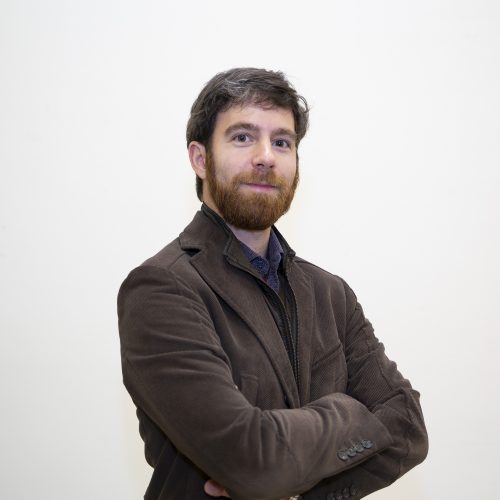 Carlo Martini
Vita-Salute San Raffaele University
Carlo Martini
Dr Carlo Martini is Assistant Professor of Philosophy in the Faculty of Philosophy at Vita-Salute San Raffaele University (UNISR). His primary research interests are in philosophy of the social sciences and social epistemology. He works on the role of expertise in knowledge transfer from science to policy, on expert disagreement and on public trust in scientific experts. He is a visiting fellow at the Centre for Philosophy of the Social Science, University of Helsinki. Before taking up his post at UNISR (Milan) he was a senior researcher at the Academy of Finland Centre of Excellence in the Philosophy of the Social Sciences, after completing his Ph.D. at the Tilburg Centre for Logic and Philosophy of Science in 2011.
Citizens' fora
WP 11 runs Citizens' Fora to create opportunities for encounters between representative groups from the general public and experts, policy makers and journalists specialising in the area of climate change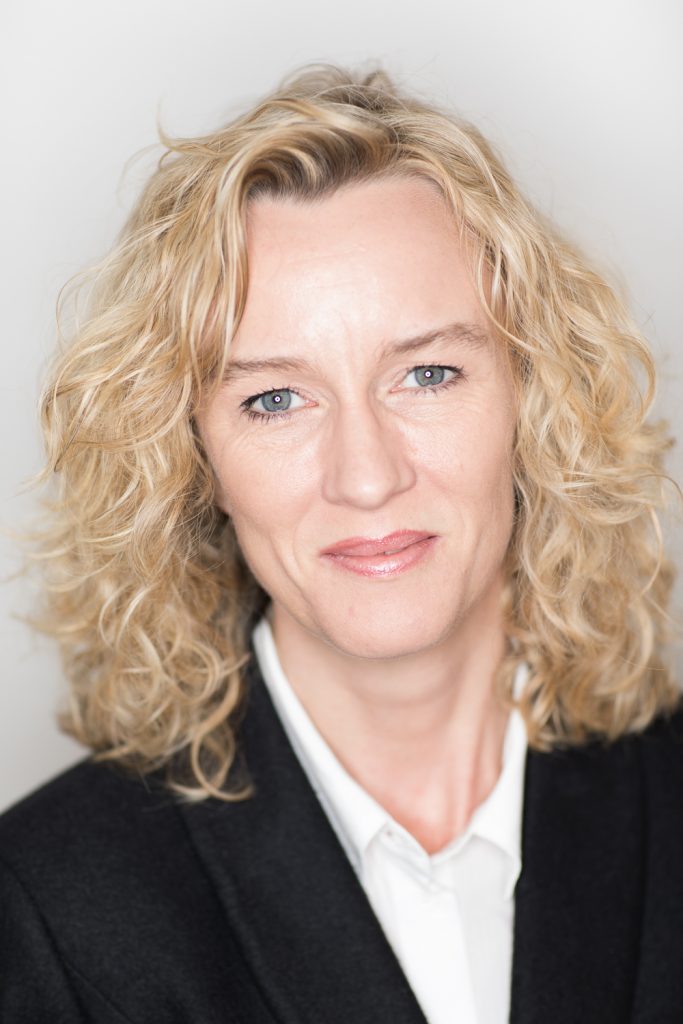 Tracey Brown
Sense about Science (SaS)
Tracey Brown
Tracey Brown OBE has been the director of Sense about Science (SaS) since 2002. Under her leadership, the charity has turned the case for sound science and evidence into popular campaigns to urge scientific thinking among the public and the people who answer to them. It has launched important initiatives to expand and protect honest discussions of evidence, including AllTrials, a global campaign for the reporting of all clinical trial outcomes; and the Ask for Evidence campaign, which engages the public in requesting evidence for claims. It has challenged opinions and changed the behaviour of governments, media and corporations in the use of scientific evidence. Tracey leads SaS' work on the transparency of evidence used by governments in policy, to ensure that the public has access to the same evidence and reasoning as decision-makers. This has included drafting the Principles for the Treatment of Independent Scientific Advice, which were adopted into the UK Ministerial Code in 2010, the creation of a public interest defence to libel in the Defamation Act 2013 and the Evidence Transparency Framework, used to audit UK government in 2016 and 2017 and adopted by government audit agencies around the world. In 2010, the Times named Tracey as one of the ten most influential figures in science policy in Britain and in 2014 she was recognised by the Science Council for her work on evidence-based policy making. In June 2017 Tracey was made an OBE, for services to science. A regular public speaker and discussion chair, Tracey writes frequently about scientific evidence, policy and the public in national media. She has been a vocal critic of the idea of a 'post-truth' society and champion of the public interest in trustworthy evidence. She has written papers, periodicals and books on accountability for evidence, including Playing by the Rules (2013, 2016) co-authored with the late science journalist Michael Hanlon. She took up the same theme of holding authorities to account for evidence in her 2014 TEDx talk "The Power of Asking for Evidence". Tracey has written and edited popular public guides to scientific research and led research on reliability of evidence, including the 2009 Peer Review Survey, the largest global survey of authors, reviewers and editors. Tracey will provide strategic advice and public engagement insights.