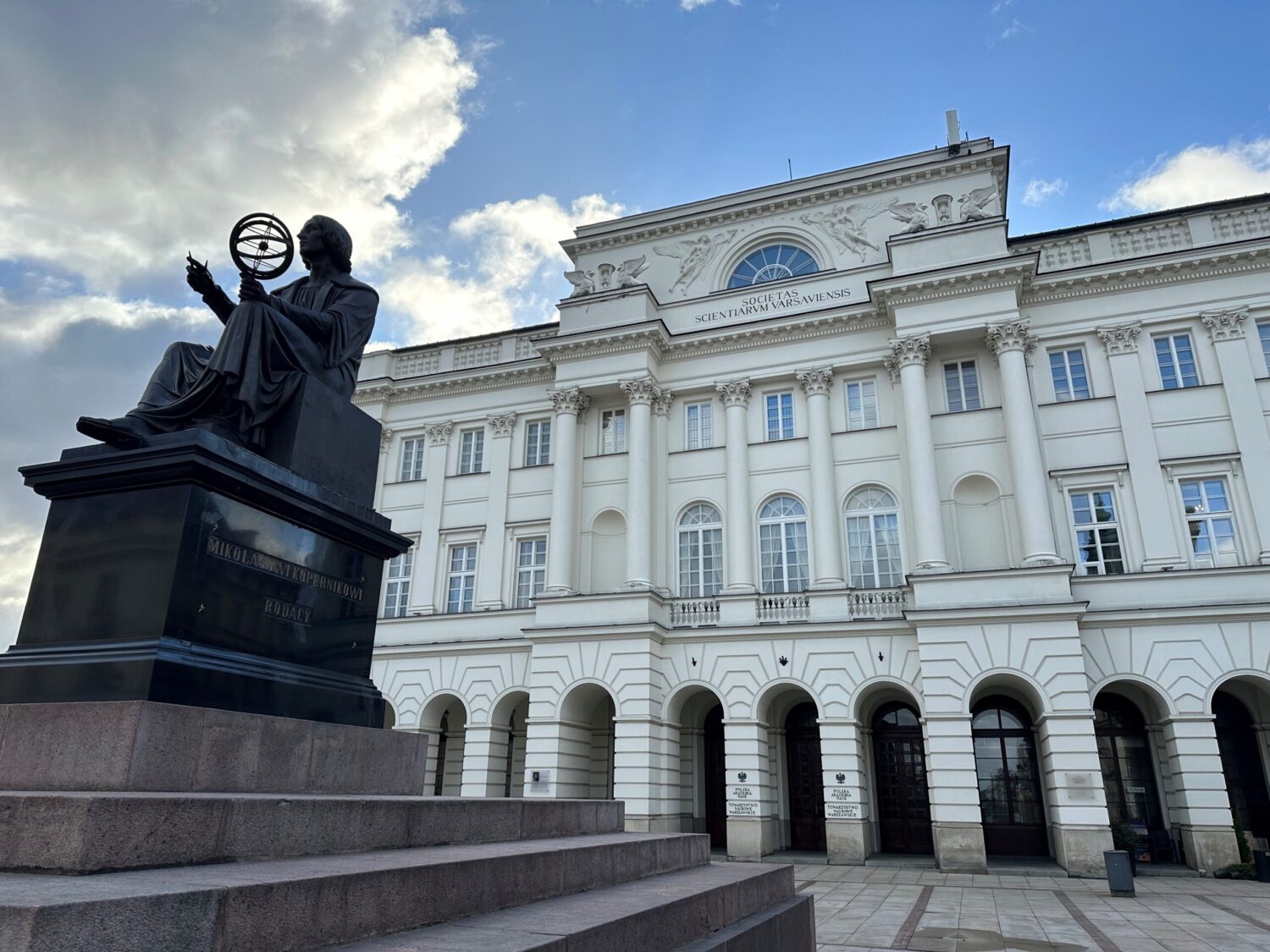 Fourth of Deliberative Workshop Series Held in Warsaw
On 18 February 2023, Warsaw residents assembled at the Polish Academy of Sciences for the fourth session of PERITIA's Citizen Fora. Organised by University College Dublin in collaboration with Sense About Science and The Policy Institute at King's College London, these day-long deliberative workshops offer the public the chance to weigh in on local urban transport policy and provide researchers with the opportunity to analyse public trust in climate experts and expertise. Read more about the workshop series here.
Chaired by PERITIA team member Dr Anna Plater-Zyberk, director of the Office of International Cooperation at the Polish Academy of Sciences, the workshop featured expert talks by specialists on climate change from academia, journalism, and the non-profit sector. Participants discussed the talks in smaller groups and could ask the experts questions directly.
Dr Anna Urbanek of the University of Economics in Katowice gave a presentation on how sustainable transport and mobility can mitigate the effects of climate change. Gazeta Wyborcza Trójmiasto Deputy Editor-in-Chief Michał Jamroż offered Warsaw residents insight into the fight for a new railway line in Gdansk. And finally, Hubert Różyk of Electric Vehicles Promotion Foundation reflected on the costs of urban mobility and climate change from a citizen's perspective.
The final workshop in the series will be held in Yerevan.
Photo credit: Jenny Knell