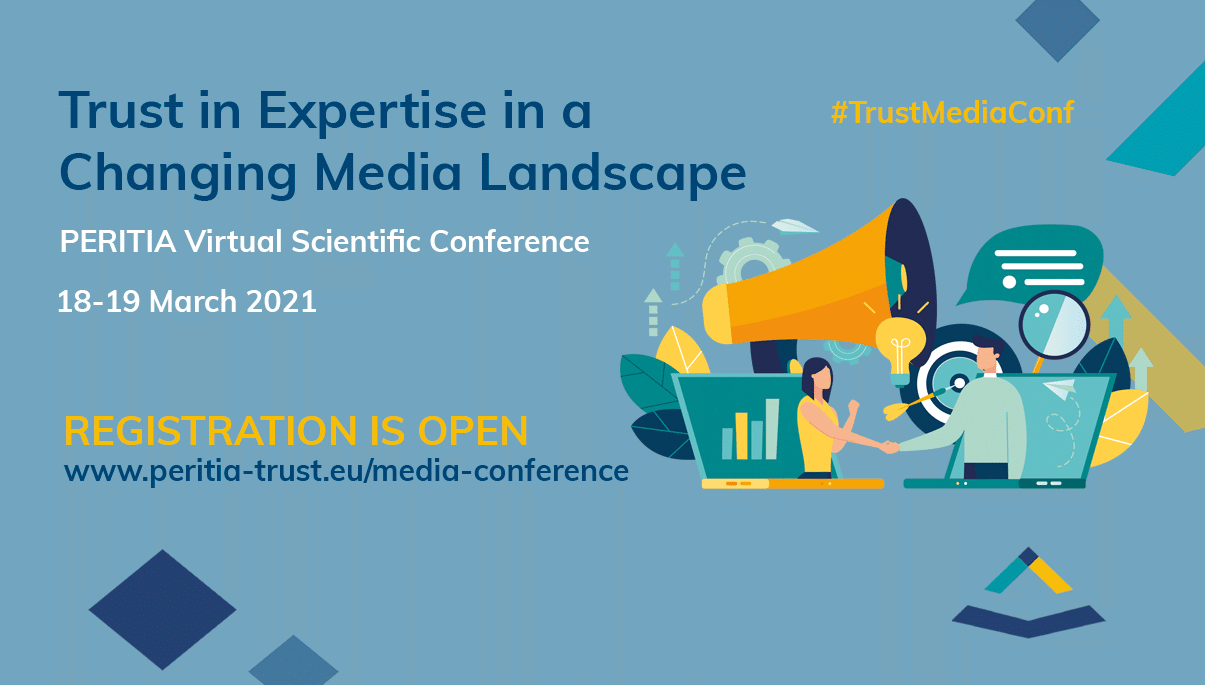 PERITIA Conference Trust in Expertise in a Changing Media Landscape
Post by:

daniel

December 15, 2020

Comments off
Programme and registration for the PERITIA Conference "Trust in Expertise in a Changing Media Landscape" are now online on the conference website!
This multidisciplinary conference brings together outstanding researchers from all over the world, discussing how best to assess, establish and maintain the credibility and trustworthiness of expertise in a rapidly changing media environment. Scholars will present their latest findings on questions of trust & trustworthiness, expertise, science & technology, policy, and the media, touching on a wide range of topics such as the pandemic, climate change, conspiracy theories, social media platforms, Chinese chicken soup, shark attacks, and many more.
Keynotes by Donya Alinejad (Utrecht University), Onora O'Neill (Cambridge), Christoph Neuberger (Berlin), Natali Helberger (Amsterdam), Michael Latzer (Zurich)
Roundtable Discussion featuring Stefan Larsson (Lund University), Jo Pierson (Free University Brussels), Alison Powell (London School of Economics & Political Science), Judith Simon (University of Hamburg), José van Dijck (Moderator, University of Utrecht)
Organizers: José van Dijck, Donya Alinejad (Utrecht University), and Daniel Kaiser (ALLEA).
For any questions regarding the conference, please send an email to [email protected].