Trust in Expertise in a Changing Media Landscape
Virtual Scientific Conference
18 – 19 March 2021
This multidisciplinary conference brought together outstanding researchers from all over the world to discuss how best to assess, establish and maintain the credibility and trustworthiness of expertise in a rapidly changing media environment. Scholars presented their latest findings on questions of trust and trustworthiness, expertise, science and technology, policy, and the media.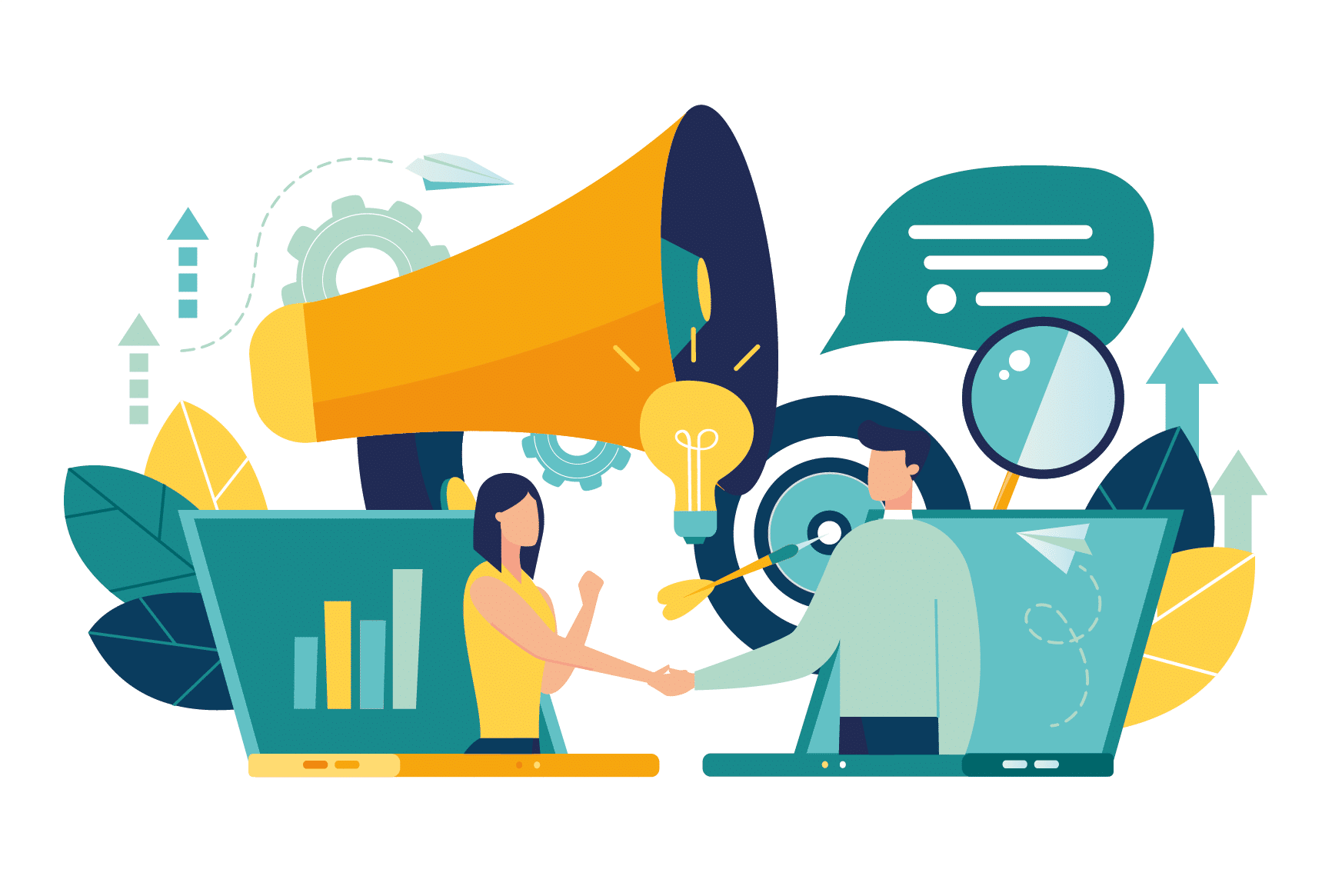 About the Conference
In democratic societies, trust in the provenance and justification of policy measures are essential for their implementation. Trust in scientific expertise – both in experts and in scientific institutions – has become a contested subject in the wake of recent political and social developments, particularly the emergence of populist sentiments. At the same time, newspapers and journalists have always played an important part in the shaping of public trust in public debates. However, the recent contestations also draw attention to questions of trust in media organizations. Are they fulfilling their role as watchdogs of democracy and mediators of informed public debate? Can they be considered 'pillars of institutional trust' themselves?
Over the past decade, the traditional media landscape has substantially transformed into a globalized, technologically mediated and commoditized environment – a transformation that coincided with increasingly volatile levels of trust in institutions, whether academia, politics, governments, or legacy media. Online sources for information, including information about various areas of scientific expertise, provide new, low-threshold opportunities to communicate. Social media, blogs and vlogs offer unlimited and boundless sources for the public to inform themselves quickly, mostly free of charge and everywhere. The credibility and hence trustworthiness of such sources are difficult to assess. It is often unclear who says what in which context and based on what authority or expertise, particularly if information is decontextualized from its original source and distributed through social media.
The problem of trust in (social) media has been further exacerbated by the persistent problem of fake news and disinformation. A growing social media environment increasingly undercuts established societal/sectoral systems of trust, accountability and responsibility. Automated accounts ('social bots') as well as malicious human users ('trolls') play an important role in contemporary forms of disinformation. Reinforced by the anonymity of most online communication, such phenomena may bias users' perception of the distribution of opinions, views and evidence. Meanwhile, social media platforms have attempted to refurbish trust in their online channels by resorting to human and algorithmic gatekeeping, with so far mixed results.
Some of the most heated global discussions of our time directly implicate scientific knowledge claims. In recent years, the debates on Covid-19 as well as climate change are just two of many popular examples of trust contestation. In 2020, the corona-virus and its aftermath added a new stress test to public trust in science, politics, and media. These (online) contestations show how geopolitical and ideological battles come to target not just political and scientific institutions, but also legacy media or a combination of all three, thus raising the stakes of understanding public trust under changing conditions.
Keynotes
Donya Alinejad (University of Utrecht) | The Shifting Sands of Trust in a Changing Media Landscape 
Onora O'Neill (University of Cambridge) | Old and New Intermediaries 
Christoph Neuberger (Free University Berlin) | The Digital Transformation of the Knowledge Order 
Natali Helberger (University of Amsterdam) | In the Digital Service Act we Trust 
Michael Latzer (University of Zurich) | Trust and Faith in Automated Algorithmic Selection 
Roundtable Discussion | Governing Trust in European Platform Societies 
Stefan Larsson – Lund University
Jo Pierson – Free University Brussels
Alison Powell – London School of Economics & Political Science
Judith Simon – University of Hamburg
José van Dijck – University of Utrecht (Moderator)
For any questions regarding the conference, please send an email to [email protected]. We are always happy to help!
PERITIA is an EU-funded project investigating public trust in expertise. In a world increasingly relying on knowledge, trust in trustworthy expertise is essential to achieve progress and well-being. We need experts to help policymakers and citizens take the correct decisions in important matters like health or climate change. With an international multi-disciplinary team, PERITIA seeks to help citizens and policymakers learn to trust trustworthy expertise. By doing so, we aim to enhance trust in democratic governance for the future of Europe.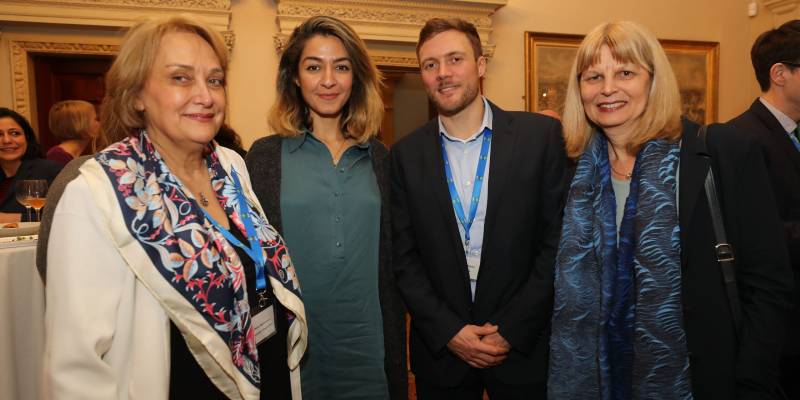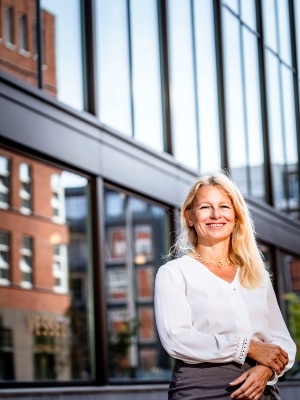 Prof Natali Helberger
University of Amsterdam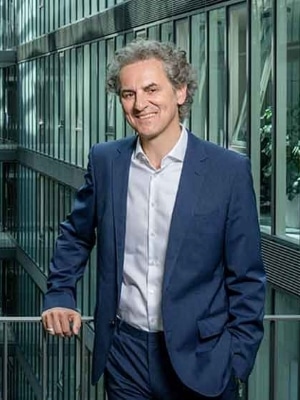 Prof Michael Latzer
University of Zurich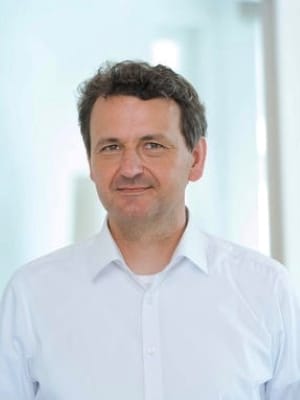 Prof Christoph Neuberger
Free University Berlin
Prof Onora O'Neill
University of Cambridge
11:30-12:00 Welcome & Opening Keynote
The Shifting Sands of Trust in a Changing Media Landscape
José van Dijck & Donya Alinejad - PERITIA/Utrecht University
The Shifting Sands of Trust in a Changing Media Landscape
Changes in the global media landscape have been accelerated by the past decade's technological developments. The authority of traditional gatekeepers of truth, knowledge, and expertise are challenged or side-steppped as a burgeoning of new media actors, processes, and institutions takes the stage. The impacts of these changes for policy-making, science journalism, and public deliberation reveal but some of the emerging problems for science, news, and politics. In this talk, we address some of these key issues. To illustrate our arguments, we zoom in on the role of social media in the initial period of the Covid-19 outbreak in the Netherlands. Analysis of the public debate during the virus' early days in this context helps to demonstrate how social media plays an important role in potentially enhancing, but also possibly undermining, public trust in scientific expertise during a health crisis such as the Covid-19 pandemic. Most importantly, the case shows how the media environments in which emergencies play out have been transformed by the logics of social media platforms, key among which are the commoditization of information and the decoupling of information from conventional modes of (contextually) assessing its trustworthiness. In this talk, we move towards proposals for a better understanding of the shifting sands of trust and trustworthiness given the prevalence of digital platforms and social media communications. We seek to frame, spark, and engage with some of the valuable questions that will shape the course of the conference and the significant work on cases from a range of national settings and scientific disciplines that will be discussed.
José van Dijck is Distinguished Professor at the University of Utrecht and a principal investigator in the PERITIA project. Being a prolific author on the topic of digital media and its impact, her work covers a wide range of topics in media theory, media technologies, social media, and digital culture. She also plays a key role in academic and social debates in the Netherlands and Europe. From 2001 to 2016 she was Professor of Comparative Media Studies at the University of Amsterdam where she also served as Chair of the Department of Media Studies from 2002 to 2006, and was the Dean of the Faculty of Humanities between 2008 and 2012. Since 2010 Van Dijck has been a member of the Royal Netherlands Academy of Arts and Sciences (KNAW) and served as its President from 2015 to 2018. In 2016 the Dutch magazine Opzij named Van Dijck the most influential Dutch Woman of the Year.
Donya Alinejad is Postdoctoral Researcher at the University of Utrecht's Media and Culture Studies Department, and Lecturer at the University of Amsterdam's Media Studies Department. She is a member of PERITIA and interested in digital platforms and social media, particularly their everyday usage in contexts of plurality and difference. Her work has focused on how platforms mediate emotional facets of experience, including feelings of intimacy, trust, and belonging. Her research has primarily explored these issues in relation to migration, diaspora, transnationalism, and multicultural diversity. Her PhD is in social and cultural anthropology (Vrije Universiteit Amsterdam) and drew on her fieldwork investigating the role of web media in cultural identity formation among young Iranian Americans in Los Angeles. She has previously worked as a postdoc researcher on the ERC Consolidator project, Digital Crossings in Europe: Gender, Diaspora, and Belonging.
12:00-12:45 Keynote
Old and New Intermediaries
Onora O'Neill - University of Cambridge
Old and New Intermediaries
The media are so named because they are intermediaries: they enable originators of communication to reach recipients. Traditional intermediaries – publishers, newspapers, broadcasters – also help ensure that communication meets certain ethical and epistemic standards. Online providers enable originators to reach recipients, but they are not publishers. They provide 'platforms', collect data from their users and market the distribution of content to clients. Platforms are therefore intermediaries of a very different sort, and cannot be regulated as publishers. However, the ethical and epistemic standards of the communication these new intermediaries enable could be improved by removing the anonymity that currently cloaks and protects clients who purchase the targeted distribution of content. This would help recipients to assess the content they receive, by revealing which ethical and epistemic standards the new intermediaries respect or flout.
Onora O'Neill lectures and writes on justice and ethics, accountability and trust, justice and borders, as well as on the future of universities, the quality of legislation and the ethics of communication. She is a member of Great Britain's House of Lords, former President of the British Academy (2005–2009) and chaired the Nuffield Foundation (1998–2010). Baroness O'Neill combines writing on political philosophy and ethics with a range of public activities. In 2003, she was the founding President of the British Philosophical Association (BPA). In 2013 she held the Spinoza Chair of Philosophy at the University of Amsterdam. Until October 2006, she was the Principal of Newnham College, Cambridge. She also chaired the UK's Equality and Human Rights Commission from 2012-16 and served on the Medical Research Council and the Banking Standards Board until 2018. O'Neill's work has earned her numerous honours and awards, including the Holberg Prize and the Berggruen Prize for Philosophy and Culture in 2017.
13:15-14:45 1st Panel Session
Trust and Misinformation: The Case of Plandemic
Tarun José Kattumana – KU Leuven, Belgium
Trust and Misinformation: The Case of Plandemic
This paper examines how Plandemic, a documentary claiming that the COVID-19 pandemic is a mass conspiracy to promote vaccines, has been able to garner trust in the form of an epistemic partiality or "benefit of the doubt". The analysis is divided into three sections.
The first section follows research showing that credibility of information on social media platforms is attributed on the basis of indicators such as aesthetics, web-site design features, and navigability among others (Wathen & Burkell 2002; Metzger 2007). Plandemic, from its website to the documentary's professional production value, contains all the hallmarks commonly associated with factual information thereby serving as an indicator of credibility.
The second section builds on reporting that employs Aristotle's discussion of the discursive components of ethos, pathos, and logos to persuade are helpful in understanding the success of Plandemic (Haelle, 2020). Plandemic spends considerable effort portraying the protagonist Judy Mikovits, a scientist discredited for scientific misconduct and a known anti-vax advocate, as a trustworthy expert who is compassionate and empathetic (ethos). Additionally, Plandemic emphasises institutional attempts to silence Mikovits thereby making emotional appeals to her as a victim (pathos). This allows the viewer to connect with Mikovits despite her claims being rife with factual inaccuracies and narrative inconsistencies (thereby faltering on logos). This can be understood to be the result of an "epistemic partially" or "benefit of the doubt" that is immune to factual refutations (Faulkner, 2019).
The final section, using Plandemic as an example, examines how credibility indicators with regards to social media platforms and the effective mobilization of ethos and pathos allows misinformation to circumvent limitations at the level of logos to garner trust.
Tarun Kattumana is a PhD student of Philosophy at the Husserl Archives, Institute for Philosophy, KU Leuven. His thesis focuses on vaccine hesitancy during the COVID-19 pandemic as an instance of the breakdown of trust in scientific expertise. His interests include: Phenomenology, Philosophical perspectives on trust, Philosophy of science (especially epidemiology and public health), and Post-Colonial thought.
Corona Madness? A Sociological Approach to Understand Societal Distrust of Expert Knowledge Amidst a Pandemic
Jaron Harambam – KU Leuven, Belgium
Corona Madness? A Sociological Approach to Understand Societal Distrust of Expert Knowledge Amidst a Pandemic
The coronavirus pandemic abounds with uncertainty and complexity. Whereas most cling to established experts and mainstream media for trustworthy information, many people distrust precisely their expertise and go to alternative media channels to find out what is really going on. This changing nature of information seeking and gatekeeping is not specific to the corona crisis, but relates to most contemporary controversies, from climate change to migration, and from geopolitics to terrorism. Answers to fighting such "infodemics" are found in fact-checking and content moderation, which form the bedrock of (inter)national policies on disinformation.
Taking a closer look at the variety of suspicions, critiques and allegations are grouped together as (corona) conspiracy theories, it is hard to set all of them aside as flawed, dangerous and irrational. Similarly, dominant academic diagnosis as to why people are attracted to counterhegemonic information as mere coping mechanisms in uncertain times has limitations as well. As I argue from years of ethnographic research, to better understand the appeal and dangers of conspiracy theories, it is imperative to remain sensitive to their variety in contents, actors, meanings and plausibilities.
Deploying a variety of qualitative research strategies, I take the corona pandemic as a case-study to explain in empirical detail how and why conspiracy theories proliferate and may be reduced by drawing connections to how our public authorities have managed, and mainstream media have covered the crisis. Instead of the epistemologically dubious and sociologically counterproductive censorship by social media platforms, traditional media and (public health) authorities have done better by engaging with the concerns and allegations of the (distrustful) public. This latter strategy, of taking people seriously while exploring grounded explanations collectively, is productive and can be institutionalized in the form of "deliberative citizen knowledge platforms" to ensure greater legitimacy and higher quality of public knowledge.
Jaron Harambam is an interdisciplinary sociologist working on conspiracy theories, (social) media, and AI (content moderation, search/recommender systems). He currently is Marie Sklodowska-Curie Individual Fellowship holder at the Institute for Media Studies (KU Leuven, Belgium), was a postdoctoral researcher at the Institute for Information Law (University of Amsterdam), and defended his PhD (2017, cum laude, highest distinction) at Erasmus University Rotterdam. He won the "Best Dissertation 2017-19" award of the Dutch Sociology Association (NSV), and his revised monograph "Contemporary Conspiracy Culture " is now published with Routledge. He is editor-in-chief of the open-access Dutch-Belgian peer-reviewed journal Tijdschrift Sociologie.
Distrust of Scientific Findings and Expertise: Worldview, Ideology, and the Norms of Science
Stephan Lewandowsky – University of Bristol, UK
Distrust of Scientific Findings and Expertise: Worldview, Ideology, and the Norms of Science
Scientifically well-established propositions, such as the fact that greenhouse gas emissions are affecting the Earth's climate, are sometimes rejected by segments of the public. Public-opinion surveys have repeatedly shown that the rejection of scientific evidence, and expertise more generally, is associated with right-wing or libertarian political views. To date there is little evidence of any association between left-wing political views and rejection of scientific evidence or expertise. What might explain this apparent asymmetry? What might explain the fact that distrust of science is seemingly focused on the political right? We focus on Merton's (1942) analysis of the norms of science, such as communism and universalism, which continue to be internalized by the scientific community, but which are not readily reconciled with conservative values. We report two large-scale studies (N>2,000 altogether) that show that people's political and cultural worldviews are associated with their attitudes towards those scientific norms, and that those attitudes in turn predict people's acceptance of scientific. The norms of science may thus be in latent conflict with a substantial segment of the public. We additionally relate these findings to other forms of information that do not pertain to scientific issues, such as false statements by Donald Trump or other populist politicians, and suggest that the broad-based rejection of evidence by people on the (populist) right may reflect a distinct ontology of truth.
Stephan Lewandowsky is a cognitive scientist with an interest in how people update their memories if information they believe turn out to be false. This has led him to examine the persistence of misinformation and spread of "fake news" in society, including conspiracy theories. He has become particularly interested in the variables that determine whether or not people accept scientific evidence, for example surrounding vaccinations or climate science. Because his research speaks to important contemporary events, he frequently contributes to public debate through opinion pieces in the media and public engagement. He is an active member of the ALLEA "Fact or Fake" project on Science Disinformation.
Co-Author: Klaus Oberauer (University of Zurich)
Drivers of Trust and Mistrust in Scientific Communication: The Differences between Legacy Media and Digital Media
João Pedro Estevens – University of Lisbon, Portugal
Drivers of Trust and Mistrust in Scientific Communication: The Differences between Legacy Media and Digital Media
Increased digitization has brought changes to the media landscape with people increasingly accessing information through digital platforms. These changes have brought new challenges related to the growing misinformation circulation, difficulties in assessing the reliability of sources, new pressures on traditional media, among others. At the same time, new sources and channels became available for the general public, making it easier for citizens to search and share specific information, fact check traditional media news or consult specialized digital sources (blogs, podcasts, documentaries on demand, etc.). This changing media landscape works as an "interconnected globalized, technologically mediated and commoditized environment" where people have to make sense of the new information in a context of increased technological advancements, but also global political instability and health and environmental crises. Science has been at the eye of the hurricane in these troubled times. Anti-science movements find fertile ground on social media to disseminate misinformation. Scientists, science communicators and scientific organisations find it hard to compete in a public sphere packed with a multitude of voices and interests.
This paper aims to provide a better understanding about the pathways of trust (and mistrust) in scientific information in the context of a complex media environment where legacy media and new digital platforms coexist and interconnect. We will address how trust in scientific information is built on a process where citizens see themselves in need of taking up a more individualized active role in the evaluation of the information they access through their media repertoire.
The presentation is based on the information gathered through a public consultation with over 100 citizens in Portugal under the the project CONCISE-"Communication role on perception and beliefs of EU Citizens about Science" (Italy, Poland, Portugal, Slovakia, and Spain), a EU funded project (H2020 SwafS).
Ana Delicado is a Research Fellow at ICS-ULisbon*. She is a sociologist and carries out research in social studies of science and technology.
Jussara Rowland is a sociologist and a researcher at ICS-ULisbon*. She explores children's and young people's roles, science communication, and participatory methodologies.
João Estevens is a political scientist and economist and is now finishing his PhD in Global Studies. Researcher at ICS-ULisbon* and the Portuguese Institute of International Relations.
*Instituto de Ciências Sociais, University of Lisbon, Lisbon, Portugal (ICS-ULisbon)
How Behavioural Science Can Redesign Online Environments that Empower People to Make Informed Decisions for Themselves
Philipp Lorenz-Spreen – Max Planck Institute for Human Development, Germany
How Behavioural Science Can Redesign Online Environments that Empower People to Make Informed Decisions for Themselves
Public opinion is shaped in significant part by online content, the sources of which may be journalistic, but also laypeople. This content can spread rapidly through social media networks and is algorithmically curated, often in non-transparent ways. This new and constantly evolving information ecosystem is designed by platform providers primarily to attract the attention of users, not to promote deliberate cognition and autonomous choice; information overload, finely tuned personalization and distorted social cues, in turn, pave the way for manipulation and the spread of false information. Current countermeasures often rely on third-party fact-checking to symptomatically remedy some of these outcomes, but due to its risk of censorship or allegations thereof, it is potentially prone to undermine trust. Here, we address the question for an alternative solution: How can online environments provide context and promote autonomy, so as to empower individuals to make informed decisions themselves? This approach potentially avoids external judgements about content, but requires the design of an environment that allows people to become their own fact-checkers. To achieve this goal, effective web governance informed by behavioural research is critically needed. In this work, we identify technologically available yet largely untapped cues that can be harnessed to indicate the epistemic quality of online content, the factors underlying algorithmic decisions and the degree of consensus in online debates. We then map out two classes of behavioural interventions—nudging and boosting— that enlist these cues to redesign online environments for informed and autonomous choice and provide concrete suggestions for their implementation within the current ecosystem.
Philipp Lorenz-Spreen is a postdoctoral fellow at the Center for Adaptive Rationality at the Max Planck Insitute for Human Development. My work uses large data sets from social media to quantitatively access human behavior at the societal level, with a focus on how information is spreading on social networks. I am working on identifying meaningful cues for the quality and context of online information and how to make them more accessible to a large number of users. Previously, I did my PhD at the Technische Universität Berlin focusing on the dynamics of collective attention and I studied physics at the Ludwig-Maximilians-Universität in Munich.
Co-Authors: Stephan Lewandowsky (University of Bristol), Cass R. Sunstein (Harvard Law School) and Ralph Hertwig (Max Planck Institute for Human Development)
From Information Sources to Mediators: Who Feeds the Networks for and against Bolsonaro about Coronavirus
Nina Santos - National Institute of Science & Technology in Digital Democracy, Brazil
From Information Sources to Mediators: Who Feeds the Networks for and against Bolsonaro about Coronavirus
The negationist position of the Brazilian president Jair Bolsonaro towards the Covid-19 pandemic became known worldwide. He did not waste opportunities to tell people not to abandon normal life, to contradict the temporary suspension of educational and commercial activities ordered by the state governors and to present hydroxicloroquine as a safe cure for the disease. In that context, Bolsonaro's speech on national television on March 24th became a milestone. In the occasion he attacks the press, defends the end of social isolation by encouraging people to return to "normalcy" by calling the Coronavirus a "little cold". But what interest us here is the moment that follows his discourse to the nation.
Two different hashtags emerged on Twitter, first one that defended the President – #Bolsonarotemrazao that means "Bolsonaro is right" – and then one criticizing him – #OBrasilprecisapararBolsonaro that stands for "Brazil needs to stop Bolsonaro". We collected a corpus of 135 thousand tweets made with either hashtags in order to investigate how different political positions regarding the Covid-19 pandemic relate to different kinds of information sources. We identified the hyperlinks used in the messages and categorized them trying to establish how the different groups refer to information sources.
We understand information sources as an essential part of the mediation processes, as actors to whom is given legitimacy to produce and share information on a given issue. In a context of epistemic crisis, more than understanding the role of each media, it is essential to understand which media are recognized and legitimized as mediators of information by different social groups in order to then be able to explore how this mediation is done.
Our results point that pro-Bolsonaro messages have almost the double of messages with hyperlinks and are dominated by alternative media sources (79%), with mainstream media representing online 10% of the hyperlinks shared. On the other hand, tweets against him have more diverse sources and a greater presence of traditional media (48%) followed by alternative media (23,6%).
Nina Santos is a post-doctoral fellow at the Brazilian National Institute of Science & Technology in Digital Democracy. She is also an associate researcher at the Centre d'Analyse et de Recherche Interdisciplinaires sur les Médias (Université Paris II). Nina was a visiting fellow at the Center for Advanced Internet Research (CAIS – Germany, 2020) and at the group Social Movements in the Global Age at Université de Louvain-la-Neuve (SMAG – Belgium, 2018). Her thesis was awarded with the Prix de thèse de l'Université Paris II Panthéon-Assas and nominated for the Prix de la Chancellerie des Universités de Paris.
When Trust Equals Popularity: How Facebook impacts Indian Journalism Start-ups' Pursuit of Alternative Journalism
Darsana Vijay – University of Amsterdam, Netherlands
When Trust Equals Popularity: How Facebook impacts Indian Journalism Start-ups' Pursuit of Alternative Journalism
Partisan legacy media and the spread of misinformation on social media have precipitated a decline of trust in Indian journalism (Aneez et al., 2019). In response, digital journalism startups propose to revamp journalism by providing impartial, factual coverage, representing a diversity of concerns and holding elites accountable. However, they depend on Facebook – a platform suspect in facilitating the spread of misinformation and adopting a pro-elite bias (Purnell & Horwitz, 2020) – to reach the audience and gain their trust. This paper examines Facebook's influence on how startups establish a relationship of trust with their audience. How do the modes of trust-building afforded by Facebook impact startups' bid to earn trust through inclusive coverage that holds elites accountable, and their reformative intent? These questions are investigated through interviews with 11 journalists working in Indian (alternative) news startups. Their accounts of using Facebook for trust-building are analyzed through the lens of platformization to uncover how the 'infrastructuralized' platform governs newsmaking and its vested interests in doing so (Nieborg & Poell, 2018).
Findings indicate that Facebook complicates startups' intention to build trust through an alternative journalism that avoids legacy media's biases, sensationalism and subservience to elites. Startups' financial precarity and their dependence on Facebook for circulation and revenue render them susceptible to its nudges to pursue viral content at the expense of marginalized issues. By equating trust with popularity, Facebook channels startups' production to serve its profit-motive by guaranteeing a constant flow of enjoyable content. Facebook's content policing mechanisms deter criticism of elites, cementing the platform's alliances with local elites. The paper demonstrates that Facebook retains disproportionate power to define the conditions of trust-building and induces startups to replicate problematic legacy newsmaking practices. It thereby calls for greater platform accountability and support for alternative Indian journalism to counter the rising illiberalism in the world's largest democracy.
References
Aneez, Z., Neyazi, T. A., Kalogeropoulos, A., & Nielsen, R. K. (2019). India Digital News Report (p. 28). Reuters Institute for the Study of Journalism.
Nieborg, D. B., & Poell, T. (2018). The platformization of cultural production: Theorizing the contingent cultural commodity. New Media & Society, 20(11), 4275–4292.
Pennu, I. (2019, January 30). Is Facebook selectively policing anti-government content? The Caravan.
Purnell, N., & Horwitz, J. (2020, August 14). Facebook's Hate-Speech Rules Collide With Indian Politics. Wall Street Journal.
Darsana Vijay holds a Masters (by research) degree in Media Studies, with a specialization in New Media and Digital Culture, from the University of Amsterdam. She is currently a Research Assistant with the ERC-funded Platform Labor project at the University of Amsterdam. How digital platforms shape cultural production at both the experiential and the macro-level forms the crux of her research interest. Her dissertation explores how digital news startups realize a relationship of trust with their audience in negotiation with Facebook and the implications on the informational landscape in India. She has also studied emergent modes of political participation on the irreverent, playful social media platform, TikTok.
Making (Micro)plastics News: Reflections on Media Storytelling, Policy, and Publics
Lesley Henderson – Brunel University London, UK
Making (Micro)plastics News: Reflections on Media Storytelling, Policy, and Publics
Scientific research into microplastics is making news internationally and the challenge of plastic waste and pollution is currently high on the global policy agenda. Media are considered to have played a significant role in bringing this issue from the pages of science journals firmly into the public domain but do these images and messages serve to increase public awareness and trust in science? How might media values frame microplastics? What are the challenges for scientists in this emerging field? This paper draws on empirical research (Henderson and Green, 2020) to address microplastics and the interplay of power dynamics between scientific, media, public and policy communities. Media have traditionally alerted public and policy makers to emerging environmental issues (Anderson, 1997, Hansen, 2016) with consequences for public and policy discourses, awareness and political action (Cottle, 2009; Hansen, 2018). Our changing media ecology has seen an intense drive for audiences across diverse media and digital platforms and a decline in specialist science writing and environmental journalism across Europe and beyond. These important shifts provoke questions about science communication and public understandings particularly in terms of media 'myth' making. This paper addresses the complexity of the science of microplastics, and the media values which underpin the "storyline" with which audiences are invited to engage in terms of moral responsibility and interpretation (Entman, 1993; Gamson and Modigliani, 1989). The paper positions media reporting of microplastics within a changing landscape of citizen journalists, competition between NGOs and charities as well as the importance of visual images in social media and explores the impacts of these changes on the system of available representations. It concludes that (micro)plastics pollution is a useful case study with which to examine changing media values, perceptions of audiences and trust in science as well as our assumptions about scientific knowledge and environmental concern.
Lesley Henderson is Reader in Sociology & Communications in the Dept. of Social & Political Sciences, Brunel and lectures at the London School of Hygiene and Tropical Medicine. Her track record lies in the interlinked areas of science, health and environmental communications She is researching media and public understandings of plastic pollution (UK, Nigeria, Indonesia and Vietnam) and leads the interdisciplinary research group, Sustainable PLasticS researcH (SPLaSH). Lesley provided independent scientific advice on policy for the EU as member of the SAPEA working group on microplastics (2018-19) and contributed to UK marine policy for DEFRA (2019-20) as well as UN policy options on additional marine plastic litter for UNEP (2020).
Imagination, Scale and Belief in Climate Science
Fergal McHugh – University College Dublin, Ireland
Imagination, Scale and Belief in Climate Science
In a non-fiction work the novelist Amitav Ghosh (Ghosh 2017), laments the neglect of climate change in literary fiction (including his own), despite its salience in public discourse. For Ghosh one explanation lies in the conventions of prosaic realism, the dominant mode of the "serious" novel today. The novel actively resists the incursion of outsize and improbable events. This resistance, Ghosh argues, is symptomatic of a broader cultural failure of imagination. Similarly, a promising line of research focused on the challenges of adaptation (social, cultural, economic) to the facts of climate change draws attention to a lack of  imagination in policy development and decision making (Coulter 2019). Failures of imagination in the development of future-oriented narratives directly contributes to failures of policy and strategy. Common to both arguments is a privileged, if problematic, role for storytelling in how we incorporate our knowledge of climate science into our practices, personal and political. Also common to both arguments is a non-primary role for belief. Instead, they target experiences capable of bringing about a change in attitude. I examine some ways in which this idea can inform our understanding of the role that digital media, particularly social media can play in our adaptation to the findings of climate science.
References
Coulter, Liese & Serrao-Neumann, Silvia & Coiacetto, Eddo. 2019. "Climate Change Adaptation Narratives: Linking climate knowledge and future thinking. ." Futures 111 57-70.
Ghosh. 2017. The Great Derangement: Climate Change and the Unthinkable. Chicago: University of Chicago Press.
Fergal McHugh is a philosopher and digital strategist with core research interests in strategic organisation and emerging digital cultures. He was previously an IRC Doctoral Fellow and APORO Post-doctoral Fellow at UCD. He currently consults on digital strategy for a range of public and private organizations. His current consultancy focus is on compliance-first digital strategy.
Trust in Media and Expertise Among Climate Concerned and Climate Sceptics
Hallvard Moe – University of Bergen, Norway
Trust in Media and Expertise Among Climate Concerned and Climate Sceptics
Climate change is notoriously abstract and hard to grapple with for citizens. Partly for this reason, there is a heated debate about how to best communicate the climate crisis to engage the public and mobilize for political action. Efforts to understand hostility and skepticism towards the climate change agenda has pointed to structuralist as well as ideological dimensions with right-wing populism, highlighting hostility to liberal, cosmopolitan elites as well as environmentalists and climate scientists (Lockwood, 2018). As such, the climate change issue provides an inroad to understand how trust in media and expertise play out in the context of a changing digital landscape dominated by algorithmically curated platforms. How do citizens with different attitudes towards climate change assess trustworthiness of media and expertise?
To address this question, this paper draws on a study of how people reason around the formation of their opinions on climate change, and what kind of media use they think of as relevant, including which role they ascribe to news and social media. We study these processes through a framework of public connection (Couldry et al. 2010) that enables us to connect cross-media use to citizenship and everyday experiences, combined with perspectives from political psychology (Albertson and Gadarian, 2105) on changes in opinion formation regarding climate concern and skepticism.
We demonstrate that trust is key to understand how people relate to a challenging and complex policy issue such as climate change, but that trust is far from one-dimensional: while some who are less concerned about climate change express mistrust towards the political system or authorities, and towards "mainstream media" – sometimes entangled and marred with vague media criticism. We also find that those who fear an imminent climate crisis distrust the capability of the media to address the gravity of the issue.
Bearing in mind earlier influential work on how denial of the climate crisis is culturally constructed in local communities (Nordgaard, 2011), we focus on the specific social and political settings for a qualitative case study. We analyze in-depth interviews with people in Norway during a period when wind mill development was high on the agenda, triggering debates about nature preservation and energy policy. The issue of wind mills complicates opinion-making for our informants since it explicitly pits environmental conservation against climate change. Media use, especially social media, come across as crucial to untangle the processes that leads to position-taking and perceived stalemates.
Synnøve Lindtner (PhD) is associate professor of media studies at the University of Bergen. Her research interests include media use, and uses of online media for debate, entertainment and identity formation. Her most recent research focuses on gender identity formation in fan and gaming cultures.
Hallvard Moe (PhD) is a professor of media studies at the University of Bergen. His research interests include media use and democratic participation and the uses of online media for public debate. His most recent research focuses on public connection and news use, and on reasons for not connecting to the public with different media.
Brita Ytre-Arne (PhD) is professor of media studies at the University of Bergen. Her research interests include meanings of media use in everyday life, and for citizenship and public connection. Her most recent research focuses on digital disconnection and on qualitative methodologies for understanding media experiences. 
15:00-16:30 2nd Panel Session
Science Related Populism, its Prevalence, Antecedents, and Outcomes
Niels Mede – University of Zurich
Science Related Populism, its Prevalence, Antecedents, and Outcomes: Evidence from the Science Barometer Switzerland
Globally, public figures criticize scientific expertise on topics like climate change or COVID­­­­‑19. Some of these criticisms adopt a populist narrative, suggesting that the commonsensical and experiential knowledge of allegedly virtuous "ordinary people" is superior to the seemingly useless and ideologically biased knowledge of experts, scientists, and other academic elites. Such criticisms can be conceptualized as science‑related populism, and individual endorsement of these criticisms as science‑related populist attitudes.
Utilizing a nationally representative, trilingual population survey in Switzerland, we provide first comprehensive evidence on science-related populist attitudes among the general public. We measured these attitudes with a novel, robust 8‑item survey scale we developed and validated in two representative surveys.
First, we examine the prevalence of science‑related populism, finding that some aspects thereof are relatively widespread among the Swiss: For example, 35% agree that people should rely more on common sense and less on scientific studies. Second, we analyze explanatory factors of science‑related populist attitudes, showing that they are tied to a lack of university education and personal contact to scientists, right‑leaning political orientations, strong interest in science, and low scientific literacy. Third, we investigate implications for science‑related media consumption, discovering that science‑related populists tend to rely on TV, films and series, and social media to obtain information about science. Fourth, we explore implications for science-related communication behavior and find that science‑related populists comment more on science‑related content on social media.
These findings suggest that populist attitudes toward science are linked to certain sociodemographic characteristics, attitudes toward politics and science, media preferences, and increased activity on social media. They call for intensified debates about current changes to the science‑society nexus and the (de)construction of scientific expertise in (digital) media discourses.
Niels G. Mede, Mike S. Schäfer (both University of Zurich, Switzerland), Julia Metag, and Kira Klinger (both University of Münster, Germany) are media and communication researchers concentrating on science communication, political communication, and online communication. Their work focuses on conceptual and empirical analyses of the role of science and science-related communication in political and societal discourse. Together they are in charge of the Science Barometer Switzerland ("Wissenschaftsbarometer Schweiz", PIs: Metag and Schäfer), a longitudinal, nationally representative survey investigating public attitudes and perceptions of science in the Swiss population.
The Rise of the Partisan Nurse and the Challenge to Move Beyond: Rethinking the Role of Populism in Dutch Healthcare
Martijn Felder – Erasmus University Rotterdam, Netherlands
The Rise of the Partisan Nurse and the Challenge to Move Beyond: Rethinking the Role of Populism in Dutch Healthcare
The key to websites [such as Breitbart] was the comments section. This could be weaponized at some point in time. The angry voices, properly directed, have latent political power. (Steve Bannon in American Dharma, 2018)
On 7 August 2019, a prominent talk show host invites nurses to reflect on the introduction of a new healthcare bill into the Dutch healthcare system, and its possible consequences for the nursing profession. The bill has been crafted by an expert-commission and is supported by the nursing association. The invited nurses react angrily, stating that the bill will bar them from doing their work. The broadcasted protest evokes a plethora of social media discussions that are, in turn, widely covered in the Dutch media. The picture that is painted is one of hardworking nurses juxtaposed against a technocratic elite. Three weeks later, the Dutch Minister of Health revokes the bill's introduction due to (a seemingly) diminished support amongst the nursing community.
In this paper, we shown how these events resonate with a nascent literature that explores the intricate dynamics between populist movements, healthcare governance and organized professionalism. Informed by authors such as Chantal Mouffe and Ernesto Laclau, we reconstruct the emergence of a polarized and agonistic discussion between nurses and 'nursing others', and its effects on the (re)organization and valuation of Dutch nursing work. We ask the following research question: How did a specific group of nurses build a political frontier in order to protect their profession through channels other than established political institutions?
Drawing on interviews with key players in the debate and a (content) analysis of the policy advice, the bill itself and the (social) media used to mobilize political resistance against the bill's introduction, we reconstruct what happened and how. By showing how a populist movement emerged within healthcare and amongst nurses, we challenge an international discussion that has equated populism with radical right political parties and a priori approached it as an external threat to healthcare, instead of inherently part of it.
Martijn Felder, Syb Kuijper, Roland Bal and Iris Wallenburg work at Erasmus University, focusing on a range of healthcare governance issues. In this project, they focus on the organization and valuation of nursing work. Their different backgrounds allow them to combine insights from the Political Sciences, Public Administration, Sociology of Professions and Science and Technology Studies. They have published in journals such as 'Antipode', 'Sociology of Health & Illness', 'Science, Technology & Human Values', 'Regulation & Governance' and 'Journal of Professions and Organization'. The main challenge in their project is to work at the cross section of (populist) political organization, sociotechnical intricacies of performance measurements and the (re)organization of professional practice.
Pieterbas Lalleman works at the HU University of Applied Sciences Utrecht focusing on nursing leadership and governance and joins Martijn, Syb, Roland and Iris on this project called RN2Blend on nurse practice differentiation and nursing work.
"People Have Had Enough of Experts": Epistemic Injustice and Expertise
Carline Klijnman – University of Genoa, Italy
"People Have Had Enough of Experts": Epistemic Injustice and Expertise
Innovations in communication technology (mainly social media) have changed the way citizens consume and share news. As misinformation becomes widespread, it becomes increasingly important for democratic citizens to correctly appraise the credibility of sources. Unfortunately, our current political discourse is characterized by a decline of trust in traditional truth authorities. This paper aims to explore the epistemic and moral harms involved in erroneous credibility appraisal of testimonial exchange in political deliberation.
One of the main forms of epistemic injustice, labeled by Miranda Fricker as 'testimonial injustice', is defined as an instance of testimonial exchange wherein the speaker receives a credibility deficit due to prejudice on the part of the hearer. Discussions on testimonial injustice typically (and rightfully) concern instances of marginalized groups being harmed in their capacity as a knower. Often labeled 'elites', experts do not appear likely sufferers of epistemic injustice. Yet I would argue that there are instances of credibility deficits in expert opinions which could be interpreted as a specific, novel type of epistemic injustice. Think for example of anti-vaxxers who tend to dismiss scientific research that proofs the safety of vaccines as unreliable due to assumed financial and political interests of the researchers in 'Big Pharma'. On the other hand, narratives of concerned parents claiming that their child's autism was caused by vaccines, often emotionally compelling, are found by many to be convincing despite the lack of any substantial evidence justifying these claims. One could characterize such examples as cases that involve credibility deficits towards experts and mainstream journalists and credibility excesses towards alternative media outlets, wherein both wrongful credibility appraisals are based on prejudice. I argue that such cases constitute forms of epistemic injustice that are not rooted in social injustice perse, but nevertheless deserve discussion given their relevance to current political discourse.
Carline Klijnman is currently pursuing a PhD degree at the University of Genoa with a scholarship from the Northwestern Italian Philosophy Consortium (curriculum: Ethics & Politics), after successfully completing two M.A.'s (History & Philosophy) Cum Laude at Utrecht University. In her research, she focusses on proceduralist epistemic responsibilities of democratic citizens against the backdrop of post-truth politics. Her research interests include voting ethics, democratic legitimacy, epistemic democracy, moral responsibility and epistemic justice.
The Rise and Fall of Social Hierarchical Systems: A Cognitive and Information-Theoretical Model
Mauricio Martins – Institut Jean Nicod, France
The Rise and Fall of Social Hierarchical Systems: A Cognitive and Information-Theoretical Model
In his book 'The Square and the Tower' the historian Niall Ferguson (2017) discusses how trust in different sources of information varies with time, and describes the historical shifts in whether people prefer to gather information from hierarchical elite groups or from networks of peers.
For instance, in the early 16th century, Luther translated the bible into German after the invention of the printing press, allowing religious information to spread directly from peer to peer, and bypassing the catholic church's monopoly over the interpretation of the gospels. Conversely, periods of increased society centralization (e.g. dictatorial regimes) often lead to information monopolies. Even in modern democratic societies, consensus around official state communication can increase during periods of conflict (rally-round-the-flag effect) and alternative views can be perceived as hostile and marginalized.
In general, hierarchies of power and expertise are taken as salient and reliable sources of information. However, there are clear periods when informational hierarchies lose legitimacy and popular trust. As we live in a time of scepticism towards traditional information elites (government, media and scientists), we are interested in understanding the cognitive mechanisms underlying the pooling of informational sources.
We aim at investigating the environmental conditions favouring either elite hierarchies or peer-to-peer networks and to model how these preferences change with time. Building on previous research (Hertz, Palminteri, et al., 2017), we present a cognitive model including a decision process sensitive to information processing costs and a learning process driven by prediction error minimization. Our theory surmises that human information-processing biases can explain why hierarchies are preferred as default sources of information, but also why their legitimacy is less resilient than networks' when both provide inaccurate information. The model will be first explored using a wide range of parameters in computer simulations and then experimentally tested in human subjects.
Mauricio Martins1,2, PhD is a medical doctor with a PhD in neuroscience from the Lisbon Faculty of Medicine and the University of Vienna. During his PhD and first post doc (at the Max Planck Institute for Human Cognitive and Brain Sciences) Mauricio investigated the cognitive and neural mechanisms underlying the representation of hierarchies. Currently, his work focuses on the socio-economic and environmental determinants of trust, sympathy and prosociality and how these psychological tendencies impact the stability of (democratic and autocratic) political systems.
Co-author: Stefano Palminteri3
1 Institut Jean Nicod, DEC, ENS
2 Max Planck Institute for Human Cognitive and Brain Sciences
3 LNC, DEC, ENS
One Biologist, One Million Deaths: Expertise Between Politics, Platforms and Science During the Covid-19 Pandemic in Brazil
Carlos d'Andréa – Federal University of Minas Gerais (UFMG), Brazil
One Biologist, One Million Deaths: Expertise Between Politics, Platforms and Science During the Covid-19 Pandemic in Brazil
On March 20, 2020, Brazil recorded only 172 cases and 5 deaths from Covid-19, and the biologist and PhD in microbiology Atila Iamarino made a live transmission on YouTube about "what Brazil should do in the coming days'' mentioning a study by the Imperial College and indicating that Brazil could reach one million deaths. After more than a decade running science communication projects, the "one million deaths live" achieved more than 4 million views in a week and launched Iamarino to another level of public acknowledgment. Since then, he has been recognized as a key actor in the national debate during this radical uncertainty period. Taking his live performances as a starting point, our aim is to map and discuss the tensions between scientific expertise, social media practices and materialities, and political issues in Brazil during the Covid-19 pandemic. To achieve this, we dialogue with theoretical perspectives on scientific authority and expertise (COLLINS & EVANS, 2017; MARRES, 2018; NICHOLS, 2017) as well as with Platform Studies (VAN DIJCK, POELL, DE WALL, 2018) and the specific forms of expertise enacted by them (CHAN, 2019, BISHOP, 2020, MARCHAL; AU, 2020). The empirical study is based on mixed-methods (including API-based data) and comprises five months – from the already mentioned live on March 20 until another YouTube transmission, on August 28, named by Iamarino as "Where is the one million?". The initial results indicate that the socio technical engagement of the influencer is inseparable from an arena in which science and scientists are under constant scrutiny. There were constant disputes between negationists and far-right activists aligned with the president Jair Bolsonaro, and Atila's supporters, who runned the campaign #ObrigadoAtila (#ThankYouAtila). Also, we discuss the relations between Iamarino's recognition as a spokesperson and his expertise to deal with social media affordances, governance and business models.
References
Bishop, S. (2020). Algorithmic Experts: Selling Algorithmic Lore on YouTube. Social Media + Society, 6(1), 1-11. https://doi.org/10.1177/2056305119897323
Chan, N. K. (2019). "Becoming an expert in driving for Uber": Uber driver/bloggers' performance of expertise and self-presentation on YouTube. New Media & Society, 21(9), 2048–2067. https://doi.org/10.1177/1461444819837736
Collins, H. M., & Evans, R. (2017). Why democracies need science. Polity Press.
Marchal, N., & Au, H. (2020). "Coronavirus EXPLAINED": YouTube, COVID-19, and the Socio-Technical Mediation of Expertise. Social Media + Society, 6(3), 1-4. https://doi.org/10.1177/2056305120948158
Marres, N. (2018). Why We Can't Have Our Facts Back. Engaging Science, Technology, and Society, 4(0), 423–443. https://doi.org/10.17351/ests2018.188
Nichols, T. M. (2017). The Death of Expertise: The Campaign against Established Knowledge and Why it Matters (1st Edition). Oxford University Press.
Van Dijck, J., Poell, T., & de Waal, M.. (2018). The platform society. Oxford University Press.
Carlos d'Andréa is a professor at Graduate Program in Communication Studies at the Federal University of Minas Gerais (UFMG), in Brazil, and coordinator of the research group R-EST (estudos redes sociotécnicas). In 2017/2018, worked as a visiting scholar at the Media Studies department at the University of Amsterdam (UvA). His current research project is named "Measuring uncertainties, sharing controversies: contemporary dynamics of the platformation of science" (2020-2023).
Verônica Soares da Costa is a professor at the Communication Department at the Catholic University of Minas Gerais (PUC Minas), in Brazil. She also teaches Social Media Strategies at the Public Communication of Science and Technology graduate course (Amerek), at the Federal University of Minas Gerais (UFMG). Her research interests are in the areas of feminist epistemology and the social studies of science and technology.
Trust, Ethos, and Expertise in Facebook Fan Sites for Health Experts
Jens Kjeldsen – University of Bergen, Norway
Trust, Ethos, and Expertise in Facebook Fan Sites for Health Experts
In the COVID 19-crisis of 2020, social media has become increasingly important for public health authorities in order to communicate information and to establish and negotiate trust. In this paper, we focus on how experts representing national health authorities have appeared in social media during the crisis.
We focus on Scandinavia as a particularly interesting case, since the three countries of the region have high levels of trust in authorities, but different types of health authorities, different relations between health representatives and political systems, and with different strategies to combat the virus. More specifically, we research Facebook fan sites that have been established for some of the most salient health authority experts. The research question concerns how trust in expertise and health measures is established, negotiated, and challenged in these fan sites during the pandemic in Scandinavia.
While an expert is traditionally characterized by an "objective" and impersonal ethos, communication on social media is dominated by subjective and personal communication. This is particularly the case for the online fan sites. Thus, we examine how this disparity between new media and traditional ethos of expertise influence the credibility and trust of the health representatives.
Our data material consists of Facebook fan sites for the three most prominent health authority representatives in Sweden (Anders Tegnell), Denmark (Søren Brostrøm) and Norway (Espen Rostrup Nakstad). We conduct a rhetorical analysis of the multimodal representation in words and images in posts, comments, and reactions. We especially look at material shared and linked to, as well as images, graphics, and words used to speak of and praise the experts. Our analysis will uncover how the personal, institutional and professional ethos of the health authority representatives is constituted and negotiated on the fan sites.
Jens E. Kjeldsen is a Professor of rhetoric and visual communication at the Department of information science and media studies at the University of Bergen. His is leader of the work package "Media analysis" in the research project "Pandemic Rhetoric: COVID 19 and Communication Strategies in a Changing Media Landscape."
Ragnhild Mølster works at the Department of information science and media studies at the University of Bergen, Norway.  She holds a doctoral degree (PhD) in media studies and is currently a postdoctoral researcher under the project "Pandemic Rhetoric: COVID 19 and Communication Strategies in a Changing Media Landscape."
Øyvind Ihlen is Professor at the Department of Media and Communication, University of Oslo and co-director of POLKOM –  Centre for the Study of Political Communication. He has over 130 publications where he applies theories of rhetoric and sociology to the study of strategic communication. He currently heads two large projects on COVID-19, funded by the Research Council of Norway.
Sine Nørholm Just is Professor of strategic communication at the Department of Communication and Arts at Roskilde University. She is leader of the work package "Organization studies" in the research project "Pandemic Rhetoric: COVID 19 and Communication Strategies in a Changing Media Landscape."
The Dramaturgy of Expertise in Times of COVID-19. An Analysis of the Science-Policy Interface of the Dutch 'Intelligent Lockdown'
Hedwig te Molder – Free University Amsterdam, Netherlands
The Dramaturgy of Expertise in Times of COVID-19. An Analysis of the Science-Policy Interface of the Dutch 'Intelligent Lockdown'
In this paper we analyse the performance of the Dutch government that, early on, labelled its approach to COVID-19 as an 'intelligent lockdown'. Our analysis examines the dramaturgy of expertise of this 'intelligent lockdown'. We selected two interrelated 'stages': the official press conferences, fully controlled by the government, and the responses on Twitter, as focal point of critique from the general public, but also from opposition parties and experts. 26 press conferences of the Dutch prime minister were analysed and a search for the most popular posts on Twitter referring to the press conference(s) was carried out in the period between 6th of March and 29th of May 2020.
The results show that the dominant framing of expertise remained stable during the sampling period, especially regarding (1) the dominance of the same, medical experts and the idea that (2) because of the uncertainty of the situation (3) expert advice should be the unquestioned basis for decision making. Framing on Twitter challenged the omnipotence of experts advising the government in a variety of ways, including pointing out how policies are at odds with everyday experience or questioning underlying motives of experts' advice. We show that it is not so much the facts themselves that are at stake here but recurring hidden moralities, which include the government's supposed complacency, and their unjust requirement of blind trust.
Remarkably, while vehement in their expression, these challenging frames have also been found to consistently reproduce the ideology of technocratic governance, as embodied by the press conferences, in which science dictates policy. We pit this technocratic dramaturgy against an alternative 'dramaturgy of deliberation' in which uncertainty beyond symbolic mentioning, and the identification and discussion of routinely hidden moralities, play a key role.
Hedwig te Molder is full professor Language and Communication at VU University Amsterdam and guest professor Science Communication at Wageningen University. She studies how people communicate issues of science and technology in their everyday lives, using Discursive Psychology and Conversation Analysis, and with a special focus on the changing role of experts in an alleged 'post truth' society. She held visiting positions at UCSB, the University of Vienna and as a senior Fulbright Scholar at Rutgers University, School of Communication and Information, USA.
Robert Prettner is PhD Candidate on the project 'Shots at Stake. Facilitating interactions between professionals and parents on childhood vaccination' (2020-2024), at the Vrije Universiteit Amsterdam, Department of Language, Literature and Communication.
Rens Vliegenthart is a full professor of Media and Society at the Amsterdam School of Communication Research (ASCoR), University of Amsterdam. He is also the scientific director of ASCoR. Rens received his PhD in Social Sciences from the Vrije Universiteit Amsterdam in 2007 (cum laude) and held visiting positions at the University of California, Irvine, and the University of Southern Denmark.
Maarten Hajer is distinguished professor Urban Futures at the Faculty of Geosciences of Utrecht University and director of the UU Urban Futures Studio. He is also the scientific director of 'Pathways to Sustainability' one of the university's four 'Strategic Themes'. He is one of the most cited public policy scholars of the Netherlands, including the acclaimed The Politics of Environmental Discourse (Oxford UP, 1995), Deliberative Policy Analysis (Cambridge UP, 2003, eds. with Hendrik Wagenaar), Authoritative Governance (Oxford UP, 2009) and Smart about Cities – Visualizing the Challenge of 21st Century Urbanism (NAi/010, 2014).
Chinese Chicken Soup and its Platformized Discontents
Shuaishuai Wang – University of Amsterdam, Netherlands
Chinese Chicken Soup and its Platformized Discontents
End 2019, the moment sections of our WeChat – arguably China's most important source of news today – pushed up a moving story, featuring a bright farmer who went to university but continued to work hard for his family, and passed away at a very young age. The story was proven to be fabricated for commercial purposes. The article was taken down, and the public account of its creator closed. Another instance of toxic chicken soup (du jitang 毒鸡汤).
This vernacular term refers to an emerging form of fake content that circulates in Chinese media, underlining how China's social media public sphere has allegedly become a commoditized space where emotionally loaded content flourishes, at the expense of trust and credibility. According to this line of thinking, the popularity of such toxic content testifies to the dwindling of investigative journalism since President Xi Jinping's more authoritarian governance in 2012, in conjunction with state-sanctioned promotion of the internet. Information and marketing have become increasingly intertwined. "Toxic chicken soup" is also the evil counterpart of "wellness chicken soup" (xinling jitang 心灵鸡汤), or stories from real life meant to facilitate emotional wellbeing.
In this paper, we argue that this soup-based taxonomy separates the toxic from wellness – a discursive move in which the fake becomes the scapegoat betraying and at the same time validating the real. Drawing on an analysis of a selection of popular stories, toxic and otherwise, we ask ourselves: Why is the toxic the privilege of the fake? Can factual correctness serve as an index for toxicality? In what ways can the real be toxic as well? Drawing on Lauren Berlant's notion of cruel optimism, we aim to probe into the affective repertoires that provide the main ingredients for both kinds of soups, thereby troubling the normative validation, if not celebration, of so-called factual, truthful news. We conclude with the sobering idea that it is important to mistrust trust, as its underpinning ideologies maybe as toxic as its untrustful counterparts.
Wang Shuaishuai is Lecturer in New Media and Digital Culture at the University of Amsterdam. His research is concerned with how marginalized experiences and underrepresented groups challenge normative theories built on the mainstream digital society. His previous work can be found in Information, Communication & Society, Media, Culture & Society, and Feminist Media Studies.
Jeroen de Kloet is Professor of Globalisation Studies and head of the Department of Media Studies at the University of Amsterdam, and professor at the Communication University of China. He recently published the edited volume Trans-Asia as Method: Theory and Practices (with Chow Yiu Fai and Gladys Pak Lei Chong, 2019, Rowman and Littlefield) and Boredom, Shanzhai, and Digitisation in the Time of Creative China (with Lena Scheen and Chow Yiu Fai, 2019, Amsterdam University Press).  See also http://jeroendekloet.nl and http://chinacreative.humanities.uva.nl
A Media for Vigilant Social Creatures
Arshak Balayan – American University of Armenia
A Media for Vigilant Social Creatures
In his most recent book Hugo Mercier pools together massive amount of research in social psychology and cognitive science to demonstrate that humans are not as gullible as it is customary to thing. He claims that people are good at finding out who the true experts are, that fake news are not consequential, people do not believe in political rumors, but consume and pass it to others for other reasons (e.g. entertainment, social status etc.). In the first part of my paper I present and evaluate H. Mercier's work viewing some of his claims in the context of other recent social psychological and communications research that is relevant. Then I move on to discuss the implications that information producers, consumers and governments should draw from H. Mercier's theory.
Arshak Balayan is Lecturer at the American University of Armenia (AUA) in Yerevan. He is also part of the PERITIA team. He has broad interests in ethics and epistemology. Before joining AUA, he taught at Yerevan State University. Dr Balayan is author of a number of published translations, academic papers on philosophy and library studies as well as a manual of philosophy for university students in Armenia. In addition to his research on trust, he is currently working on a handbook on ethics.
Group Testimony in Online and Offline Environments
Kenneth Boyd – University of Southern Denmark
Group Testimony in Online and Offline Environments
While discussions of testimony have traditionally portrayed the testifier as an individual agent, epistemologists have recently argued that groups can properly be considered as testifiers, as well. Epistemologists have also recently recognized that differences in the ways in which individuals communicate in online and offline environments can have important epistemological consequences. Here I want to draw from both discussions to consider how group testimony might differ in offline and online environments. I argue that due to the differences in the ways that members of groups interact online versus in-person that there are different factors that underlie the ways online groups testify, as well as the ways in which recipients receive such testimony. Two such differences are of central importance: first, many of the trustworthiness cues present during in-person communication are absent in online communication; and second, the use of endorsement mechanisms (e.g. "likes", "hearts", "upvotes", etc.) are a crucial feature of the way that information is propagated and accepted in online environments. As a result of these differences there will also be differences in the ways in which a recipient of group testimony establishes a relationship of trust with online and offline groups, and thus differences in the ways in which individuals seek out and accept the testimony of online groups. With these differences spelled out, I then posit that they can partially explain why online groups may seem to be trusted much more than they should – especially when it comes to false or misleading information about politicized issues – namely that establishing trust in online groups can be seen much more as a collaborative effort. In other words, individuals may accord disproportionate amounts of trust to online groups as they can more easily engage with such groups and influence relevant endorsement mechanisms.
Kenneth Boyd works on a number of problems in epistemology, including theories of testimony, the epistemology of groups, and the nature of understanding. His current project is an investigation of the ways in which testimony may be limited as a source of knowledge and other epistemic states, and how understanding testimony's limits can help us understand why some people are resistant to accepting the testimony of scientific experts. He is currently a postdoc at the University of Southern Denmark.
Regulating Social Media: Social Feedback, Algorithms and Human Nature
Kurtis Boyer – University of Saskatchewan, Canada
Regulating Social Media: Social Feedback, Algorithms and Human Nature
In the wake of the US capitol riots, a majority of people are now feeling that the government should intervene, to "fix" the problems of social media. Most proposals to regulate social media revolve around limiting mis/disinformation. This approach carries with it an assumption about the problem: That people are more or less rational, and that by improving the quality of information, they will be inclined to act according to the tenants of a democratic society.
The present paper provides an overview of the popular proposals for regulating social media, an exploration into some of the challenges associated with current proposals, and finally, asks whether new theories related to social heuristics and knowledge formation might provide insight into what might be a more effective direction in regulation.
Kurtis Boyer is as faculty lecturer at the Johnson Shoyama Graduate School of Public Policy, University of Saskatchewan. Dr. Boyer works in the areas of Indigenous governance and political psychology. Much of his research focuses on how external conditions influence political behaviour, and how insights from evolutionary and embodied cognition, as well as relational metaphysics, might be made more accessible to policy makers and policy design.
Andreas Falck is a post-doctoral researcher at Institut Jean Nicod, ENS-EHESS-CNRS, PSL University, France, and the Department of Psychology, Lund University, Sweden. His research focus is on attention and perception in social contexts, especially in relation to perspective-taking and self-other cognition.
The Value of Clear Labels: Meta-Regulation as Measure for Building Trust
Lisa Herzog – University of Groningen, Netherlands
The Value of Clear Labels: Meta-Regulation as Measure for Building Trust
One of the challenges of online communication is the blending of categories: serious reporting, advertisement, entertainment, and attempts at manipulation are just a mouse-click away from each other. This contributes to the "information overload" and the challenge for individuals to acquire reliable knowledge in this unregulated "marketplace of ideas." Proposals for reform, however, are confronted with a fundamental problem: the public interest in efficient, truth-conducive public communication clashes with certain fundamental rights, especially the right to free speech. Arguably, this clash is deeper, and hence a greater challenge for regulation, than in the case of other "marketplaces" where no such fundamental rights are at stake. It is the appeal to free speech (and the rightful fear of censorship) that opens the door for many strategies and maneuvers, such as the infamous "tobacco strategy", that manipulated the public and undermined trust in scientific claims.
I suggest that one way out of this conundrum – and hence a path towards an online public discourse in which trusting individuals encounter trustworthy sources – is to strengthen various forms of labeling. Individuals need to know very clearly what kind of communicative situation they are in. For example, content financed by third parties must be clearly disclosed. There are also implications for how scientists should communicate with the broader public, as part of an "ethics of science communication."
While this approach raises new questions (not least about who decides about these labels), these are more manageable than the first order questions. Moreover, clearer labels would make public discourse less vulnerable to attempts at manipulation. In combination with science communication that explains the procedures of scientific knowledge generation to a broader public, it could make democratic public deliberation more robust against manipulative and deceptive strategies that serve private rather than public interests.
Lisa Herzog works at the Faculty of Philosophy and the Center for Philosophy, Politics and Economics of the University of Groningen. She has published on the philosophical dimensions of markets (both historically and systemically), liberalism and social justice, ethics in organizations, and the future of work. The current focus of her work are workplace democracy, professional ethics, and the role of knowledge in democracies (with a book project on the latter tentatively entitled Citizens' Knowledge). She co-leads the SCISO project on science ethics and science communication of the Global Young Academy.
17:00-17:45 Keynote
The Digital Transformation of the Knowledge Order
Christoph Neuberger - Freie Universität Berlin
The Digital Transformation of the Knowledge Order
Digitisation fundamentally changes the way knowledge is generated, verified, presented, disseminated and appropriated in society. The Internet and especially social media facilitate access to knowledge and participation in knowledge processes. Science and journalism are opening up in part: They make research and editorial work more transparent and give citizens the opportunity to participate (citizen science, citizen journalism). In addition, independent knowledge projects such as Wikipedia are emerging. Media are losing their monopoly as gatekeepers who check knowledge before publication. As a result, false information can spread unhindered on the Internet. Or they are only examined afterwards (fact-checking). In addition, forms of pseudo-science and pseudo-journalism ('alternative media') can be observed. Public criticism of science and journalism ('lie press') as epistemic authorities is also increasing. How can they maintain the trust of the public in this environment?  The lecture will explore this question.
Christoph Neuberger is a full professor for communication science at the Institute for Media and Communication Studies at the Freie Universität Berlin and the executive director of the Weizenbaum Institute for the Networked Society ('The German Internet Institute'), Berlin. After his graduation in journalism, dissertation and habilitation at the Katholische Universität Eichstätt he had a visiting professorship at the Universität Leipzig (2001/02) and was a professor at the Ludwigs-Maximilians-Universität München (2011-2019) and the Westfälische Wilhelms-Universität Münster (2002-2011). He is a regular member of the Bavarian Academy of Sciences and Humanities (BAdW) and the National Academy of Science and Engineering (acatech). His research focuses on the digital transformation of media, public and journalism.
12:00-12:45 Keynote
In the Digital Service Act we Trust
Natali Helberger - University of Amsterdam
In the Digital Service Act we Trust – but will it create the conditions for trusting online platforms with the realisation of public interests and fundamental rights?
Over the past year(s), governments and society have entrusted digital platforms with important governance functions in our online world: to act as guardians of fundamental rights and the public sphere, to remove  Covid-19 related disinformation, sanction politicians that invite anti-democratic behaviour, and to further our rights to privacy and freedom of expression, even if doing so runs counter to business interests and shareholder expectations. Entrusting the realisation of fundamental rights online, and the wellbeing of the digital society to a small number of non-European, globally operating commercial tech companies requires a solid governance framework. Such are the demands of democratic legitimacy and the positive obligations of governments to protect and promote our fundamental rights. In my contribution I will explore whether the proposed governance framework in the European Commission's Digital Service Act can live up to these high expectations and create an environment in which our trust in platforms to perform these important governance functions is justified.   
Natali Helberger is Distinguished University Professor of Law and Digital Technology, with a special focus on AI at the University of Amsterdam. Her research over the past 5 years has been on how digitization, algorithms and AI are transforming the media and its implications for public values, diversity in the media landscape, and the media's democratic role.
She is the founder and leader (together with Professor Claes de Vreese, ASCoR) of the interdisciplinary research programme "Information & Communication in the DataSociety (ICDS)" and one of the founders of the new Research Priority Area "Human(e) AI".  Helberger is an elected member of the Royal Netherlands Academy of Arts and Sciences (KNAW) and of the Royal Holland Society of Sciences and Humanities (KHMW).
13:15-14:45 3rd Panel Session (Internal)
How the General Trends During the COVID 19 Pandemic Affected the Media Environment in Bosnia and Herzegovina
Nedzma Dzananovic – University of Sarajevo, Bosnia and Herzegovina
How the General Trends During the COVID 19 Pandemic Affected the Media Environment in Bosnia and Herzegovina
The main objective of this article is to examine the way in which the general trends during the COVID 19 pandemic affected media environment in Bosnia and Herzegovina. The authors will implement a qualitative analysis that accentuates difference between public media and various digital media platforms tackling this serious issue. Bosnia and Herzegovina being post-conflict and ethnically divided society is characterized by public sphere that is almost strictly divided in pro et contra opinions and approaches. Congruently, it refers to the acceptance of expertise opinions regarding COVID 19 and various conspiracy theories that appeared in Bosnia and Herzegovina media sphere particularly on social networks, various blogs, YouTube channels and other digital platforms. Fragile media scene appears to be a breeding ground for dissemination of political messages, which simultaneously shrinks space for expertise, invalidates the general social and political function of the media and turns them in mere passive carriers of controversial messages.
Additionally, authors aim to examine the role and approach of media that are directly influenced by political parties and on the other side, media that are supposedly independent and preach democratization of the society during COVID 19 pandemic. The analysed trends indicate that  COVID 19 pandemic served as a new battleground for existing political, cultural and social ideologies that further deepen cleavages in the society.
Nedžma Džananović is a former Bosnian diplomat, currently an associate professor and researcher at the University of Sarajevo's Faculty of Political Science. She authored three books and number of articles in the fields of contemporary diplomacy, European integration and more traditional disciplines of political science. Thus, her research foci include European politics and diplomacy, regional integration as well as populism and democratization.
Sarina Bakić is an assistant professor at the Department of Sociology of the University of Sarajevo. Her core scientific field is the sociology of culture and art, aesthetics, and various phenomena of mass culture. She is engaged in several projects as the project coordinator and project team member. She authored a number of articles published in national and international scientific publications. In addition, she has participated in various scientific conferences in Bosnia and Herzegovina and abroad. Sarina Bakić is a member of the Board for Sociology at the Academy of Science and Art of Bosnia and Herzegovina, member of L'Agence Universitaire de la Francophonie (AUF), University of Sarajevo's representative in this association, and member of the Advisory Group for Media and Information Literacy of Bosnia and Herzegovina.
Identifying Frames of Trust and Mistrust Relating to MMR Vaccination in Different Danish Media
Antoinette Fage-Butler – Aarhus University, Denmark
Identifying Frames of Trust and Mistrust Relating to MMR Vaccination in Different Danish Media
COVID-19 has highlighted social media's role in spreading misinformation that can lead to mistrust of scientific expertise (MSE). To promote understanding of MSE as a mediatized phenomenon, we explore an issue with a longer history, MMR vaccination. Despite scientific consensus that the vaccine is safe, numerous European countries experienced a rise in measles outbreaks in 2019 due to vaccine scepticism. As MSE can directly affect lives and health, it is important to examine how MSE is expressed. This paper thus explores the question: What discourses related to MSE are evident in media coverage of the MMR vaccine in Danish web archive data? To answer this, we undertake the following sub-studies:
The webpages of four online Danish newspapers reflecting a range of ideological stances (Politiken, Ekstra Bladet, Altinget and Den Korte Avis) covering MMR vaccination were extracted from the Danish web archive from 2005-2020. Analysis involves a quantitative approach where distributed semantic representations are learned from the lexical co-occurrence structure of the large unstructured data sets. Because webpages are harvested at multiple time-points, the data also enable dynamic models of semantic drift in mistrust related to MMR vaccination.
Focusing on the newspapers Den Korte Avis and Ekstra Bladet which have a more populist agenda, we qualitatively analyse discourses of mistrust related to MMR vaccination in archived webpages at selected timepoints between 2005 and 2020, to identify discursive strategies in finer detail.
To explore MSE in a different media type, we analyse two websites in the Danish web archive managed by interest groups that express mistrust towards MMR vaccination: vaccineinfo.dk and sund-skepsis.dk, using similar methods to the second sub-study.
Our study exemplifies different analytical approaches to capturing MSE in textual data, and indicates some of the complexity of MSE in different media in an evolving national context.
Antoinette Fage-Butler is Associate Professor in the Department of English at the School of Communication and Culture at Aarhus University. Her research spans discursive aspects of risk and trust in texts and online discussions of homebirthing and HPV vaccine, epistemic aspects of online health communication, popularization of medical knowledge, patients' knowledge, resistance to medical advice, nudging used to bypass "poor" decision-making, discourse, knowledge and power in Foucault, and digital analysis of web archive data and Twitter data.
Kristian Hvidtfelt Nielsen is Associate Professor and Head of the Centre for Science Studies, Aarhus University. His areas of expertise include science communication and research ethics. He has published on climate debate and environmental communication, and is currently leading a project on media and social media coverage of HPV vaccination.
Loni Ledderer is Associate Professor in Public Health, Aarhus University. She works empirically with digital health and mHealth related to public health programs. She is experienced in applying qualitative and quantitative methods to web archive data. She uses sociomaterial approaches and applies critical public health perspectives to the analysis of new technologies.
Niels Brügger is Professor in Media Studies, head of DIGHUMLAB/NetLab, and of the Centre for Internet Studies, Aarhus University. Research interests: the history of the internet, processes of web archiving, the use of digital research tools and methods, digital humanities, and epistemologies of the humanities, including (digital) research infrastructures.
Kristoffer Laigaard Nielbo is Director of Center for Humanities Computing Aarhus, which develops state of the art research IT for humanities, and associate professor at AU. He has specialized in the development and applications of computational tools for analysis, interpretation and storage of humanities data. His own research targets persistence and disruptive change in cultural dynamics.
Marie Louise Tørring is a researcher at Aarhus University, Denmark.
Populism and the Political Mobilization of Echo Chambers
Natascha Rietdijk – Tilburg University, Netherlands
Populism and the Political Mobilization of Echo Chambers
Echo chambers, or environments in which a person's beliefs are constantly affirmed, are widely believed to be breeding grounds for extremism and polarization (Jamieson and Capella 2008; Sunstein 2009). Although some scholars have concluded these dangers are overstated when looking at data about media use (Dubois and Blank 2018; Zuiderveen Borgesius et al. 2016), philosopher Thi Nguyen (2018) has pointed out that echo chambers are not so much characterized by a lack of exposure to diverging opinions as by their active discrediting. Building upon Nguyen's account, I will examine the dynamics of echo chambers looking at a real-life example: the Italian anti-vaccination movement. Italy scores relatively high on both vaccine skepticism (14%) and support for populist parties (44%), phenomena that appear to be correlated and commonly rooted in the distrust of elites and experts (Kennedy 2019). This paper establishes that there is much more to be said about the relation between populism and the anti-vaccination movement.
I will spell out how, using social media, tech-savvy Italian populists from the Lega Nord and the Five Star Movement have reinforced an echo chamber in their effort to mobilize it. In addition, I will show that populism and echo chambers are also conceptually connected through their dichotomous division of society and rejection of legitimate opposition. The upshot is threefold. First, the paper substantiates Nguyen's view that echo chambers can be caused by trust manipulations. Second, it re-emphasizes the dangers that echo chambers pose in an academic context where these have been repeatedly dismissed. Third, it highlights the pernicious mutually reinforcing interplay between populism and echo chambers. In the process of courting the anti-vax vote, the Italian populists have fed into conspiracy theories, deliberately contributing to an increasing distrust in epistemic elites and, ultimately, the breakdown of political deliberation.
Natascha Rietdijk is a PhD candidate in philosophy at Tilburg University and a member of the Tilburg Center for Logic, Ethics, and Philosophy of Science. Her dissertation explores the effects of so-called "post-truth" politics on epistemic agency. Using insights from the ethics of manipulation and social epistemology, it describes the ways in which a certain type of populist rhetoric influences relationships of epistemic trust. Her other research interests include political philosophy and moral psychology, especially issues relating to autonomy and authenticity.
Mediating Trust: Two Lessons for Media Attempts to Boost Trust in Science
Jason Sulik - Ludwig Maximilian University of Munich, Germany
Mediating Trust: Two Lessons for Media Attempts to Boost Trust in Science 
The current pandemic is taking place in a changing media and scientific landscape. In April and May, levels of threat and fear were high, and scientific news was volatile, both in terms of how scientific findings evolved over time, and in terms of polarised coverage in traditional and social media. In this context, how does people's trust in science relate to their compliance with scientific recommendations? How effective is media aimed at improving trust in science likely to be? This paper addresses these questions with empirical results from a large global survey run during the first months of the pandemic (N=6674, 105 countries including 11 with N>100). A dominant and intuitive view is that trust in science should be reflected in behaviour consistent with scientific recommendations. In the pandemic, trust in science should thus determine how likely people are to comply with advice to wear masks and to physically distance. However, our results show that this view is mistaken. First, trust in science has a direct effect on normative beliefs (whether people think they ought to comply) and only an indirect or mediated effect on behaviour (whether people do in fact comply). Second, people are more likely to comply when they think that others in their close social network are complying, and this factor is a stronger predictor than trust in science. Two implications for the media landscape can be drawn. The intuitive trust-predicts-behaviour view implies that a direct way to combat the pandemic is with media aimed at improving trust in science. By contrast, our empirical trust-predicts-normative-beliefs view shows that the effects of pro-science media might be more cognitive than behavioural. Our social-network result implies that close social media communication is likely to play an important role.
Justin Sulik is a postdoctoral researcher in the Cognition, Values & Behavior research group at Ludwig Maximilian University of Munich. His work focuses on the psychology of science, broadly construed: how people learn about their world, and about the other people who share that world. Specific topics include cognitive diversity in collaborative problem solving; cognitive biases as drivers of science denial and the spread of false beliefs; Theory of Mind, perspective taking, and social learning; and how people generate and evaluate explanations.
Social Construction of Trust in Scientific Expertise and Traditional Media in a Changing Media Landscape: Emphasis on Shark Risk in Reunion Island
Barbara Losen – University of Reunion Island
Social Construction of Trust in Scientific Expertise and Traditional Media in a Changing Media Landscape: Emphasis on Shark Risk in Reunion Island
Since 2011, fatal shark attacks have occurred at Reunion Island, a French overseas territory, and have led to a social crisis that has brought up different societal issues about risk management. The technocratic risk management model, which includes scientific expertise, was adopted by authorities to aid political decision-making. However, this model was strongly contested by sea users at risk of shark attacks. The intense local media coverage of shark risk and the apparent decrease of confidence in expertise led us to question, according to a communicational approach, how the changing media landscape could contribute to the social construction of trust in traditional media and scientific expertise. We interviewed six local journalists from local online press, seven experts from French national institutes, and one sea user from a local sea users' association. Information overload seems to be one of the common challenges of the changing media landscape faced by journalists and scientists. For journalists, the problems linked to the mediatization of scientific discourses add to other global issues of information production, which seeks to satisfy readership and provide credible information, with consideration of economic, temporal and format constraints imposed by the free online press business model. Some experts believe that easy access to scientific information on the Internet can destabilize their public credibility, especially with lay sea users, who can appropriate this information as part of their delegitimization strategy against scientific expertise. The social process of constructing confidence in scientific expertise and traditional media is actually shaped by many social issues beyond the changing media landscape. To discuss this construction of confidence, we proposed to discuss the objectivity of each party guided by their cultural resonances through the scientific expertise epistemological approach, the journalists' relationships network, and also the historical, social, cultural, political and scientific context in which these parties interact.
Barbara Losen is a PhD student in information and communication sciences at the University of Reunion Island in the Research Laboratory for languages, text, and communication in Creolophone and Francophone areas (LCF), my research area investigates sciences and technologies studies (STS) and media studies using a communicational approach of scientific expertise concerning public controversies, in a post-colonial context. My academic background includes skills both in human and social sciences and in sciences and technologies fields, acquired with two master degrees, one in marine sciences and the other one in sustainable development communication.
Dr. Fauci versus President Trump: A Key Episode in the History of Contesting Discourses on Public-Health Science and Expertise
Graham Smart – Carleton University, Canada
Dr. Fauci versus President Trump: A Key Episode in the History of Contesting Discourses on Public-Health Science and Expertise 
Scientific expertise is being increasingly challenged by the public, with scepticism regarding the value of medical expertise a leading example. The proposed paper will examine the conflict, both historical and contemporary, between two opposing discourses—one promoting a 'trust in medical expertise' and the other voicing a 'rejection of medical expertise'. The paper will focus on how this conflict played out in fifteen widely broadcast press briefings held by President Donald Trump from March to June 2020 with the ostensible purpose of reporting on the work of the White House Coronavirus Task Force in combatting COVID-19.
An ongoing point of interest throughout these press conferences were repeated inconsistencies between Donald Trump's statements about COVID-19 and those of Dr. Anthony Fauci, the director of the National Institute of Allergy and Infectious Diseases and a member of the Coronavirus Task Force. Frequent additional statements produced by Trump through his Twitter account in reaction to scientifically based claims by Dr. Fouci in the press briefings will serve as another source of data.
To provide context for the analysis of Trump's and Fauci's contesting statements, I will look at the origins, historical evolution, and current expression of the two discourses, 'trust in medical expertise' and 'rejection of medical expertise', as communicated in legacy and social media. To provide a theoretical underpinning for the analysis, I will draw on concepts from the Sociology of Knowledge (Collins  & Evans, 2007); Argumentative Discourse Analysis (Hajer, 2005); and Rhetorical Genre Studies (Artemeva & Freedman, 2006).
Graham Smart is an Associate Professor in the School of Linguistics and Language Studies at Carleton University, Ottawa, Canada. He has published research on writing in both professional and academic settings, including Writing the Economy: Activity, Genre and Technology in the World of Banking, an ethnographic study of the discourse practices of economists at Canada's central bank. His current research focuses on the broad and complex body of discourse jointly created by government, business, and civil-society organizations as they advance arguments regarding global climate change.
High Levels of Trust in Science in the Context of the Coronavirus Pandemic – Results from the German Public Opinion Survey 'Science Barometer'
Ricarda Ziegler - Wissenschaft im Dialog, Germany
High Levels of Trust in Science in the Context of the Coronavirus Pandemic – Results from the German Public Opinion Survey 'Science Barometer'
The coronavirus pandemic puts scientists in the spotlight and in the centre of political discussions. This is especially so since political measures against the pandemic are based on scientific evidence and the latest research results. This sudden importance of science for people's everyday life offers an opportunity for new public appreciation of research but at the same time there is a danger that growing protest and opposition against the measures might lead to more sceptical public views on science.
Public opinion survey research is one source of empirical evidence for these questions. Since its establishment in 2014, the annual German representative survey on public attitudes towards science – the science barometer – has included questions around the concept of trust in science. A coronavirus special edition focusing on trust in science and the political and public role of research from spring 2020 as well as the science barometer 2020 conducted in autumn 2020 deliver results on   science attitudes in Germany during the coronavirus pandemic.
They show a significant increase of public trust in science in Germany in the context of the coronavirus pandemic with traditional news media being more important for news from science and research than in previous years. Also, Germans show themselves to be highly in favour of scientifically based policy-making on the coronavirus pandemic but more sceptical towards researchers engaging in politics themselves.
The survey also offers insights into the development of trust in science for different socio-demographic groups within the German public. Additionally, the science barometer also includes questions on trust in different information sources on the coronavirus pandemic and on the potency of science which allows for further analysis and a deeper understanding of public trust in science in Germany. The survey results as well as results of further analysis on the relation of trust in science with other variables can support the formulation of recommendations for future science communication in the context of a changing media landscape.
Ricarda Ziegler is a project leader and strategy officer at Wissenschaft im Dialog (WiD) gGmbH. She studied political science at the Free University Berlin as well as at the University of Sussex/Brighton. She is responsible for the science barometer which is WiD's annual representative survey on public attitudes towards science and research in Germany. Apart from analysing public science attitudes, Ricarda is also the project lead for the WiD-Impact Unit which is a newly set up team within the organisation working on questions of impact and evaluation at the interface of research on and practice in science communication.
Social Media as (Dis)Information: Structural, Algorithmic, and Design Choices
Marc Cheong – University of Melbourne, Australia
Social Media as (Dis)Information: Structural, Algorithmic, and Design Choices
Social media has evolved in its use and reach since the inception of early social networks in the early 2000s. Studies since the 2010s have shown that, increasingly, users turn to social media for keeping up to date with current affairs and information. However, social media is increasingly used, in fact weaponised, to promote misinformation and disinformation, leveraging on the ethos of social connectivity, personalisation algorithms, and ability to reach the masses. In this contribution, drawing from network theory, I argue that the inherent asymmetry of social networks can lead to a dangerous inequality of access to trustworthy information but also amplifies hate, fear, and distrust [1]. Next, I survey the 'algorithms' driving personalisation and optimisation — for optimum engagement and advertising revenue — and argue, based on existing studies, that they do not 'optimise' for users, but are detrimental to user well-being [2;3]. I also review current measures by social media companies to promote and develop trust — such as the 'verified' status on Twitter — and their weaknesses, such as rogue actors motivated (by, say, financial or political motivations) to manipulate the system from a technological level [4]. Thus, the open question remains: how can we restore trust (if at all possible) on social media as a platform of news? To this end, I will look at two perspectives: firstly, how users can exercise critical-thinking and healthy skepticism in their use of social media as an information source, given that its use is perceived as a necessary evil. Secondly, I'll discuss how technology companies' design choices can shape its emergent effects — including a retrospective look at the design ethos of social media during its inception — to be a democratic voice for more genuine human connection foremost, not an optimiser of engagement and revenue.
References
1 Cheong, M. (2019) 'Asymmetry in Online Social Networks', in the 2019 Australasian Association of Philosophy Conference .
2 Alfano, M., Adam Carter, J. and Cheong, M. (2018) 'Technological Seduction and Self-Radicalization', Journal of the American Philosophical Association . Cambridge University Press, 4(3), pp. 298–322.
3 Alfano, M. et al. (2020) 'Technologically scaffolded atypical cognition: the case of YouTube's recommender system', Synthese . doi: 10.1007/s11229-020-02724-x.
4 Leins, K. and Cheong, M. (2020) A little bird didn't tell me , Pursuit . The University of Melbourne. Available at: https://pursuit.unimelb.edu.au/articles/a-little-bird-didn-t-tell-me (Accessed: 17 July 2020).
Marc Cheong is a Digital Ethicist at the University of Melbourne. Trained in data science, Dr Cheong was one of the early worldwide pioneers in Twitter metadata analysis and demographic inference in the early 2010s. With active research in philosophy, Dr Cheong is interested in looking at the intersection of philosophy and technology, with emphasis on existential well being on social media. Dr Cheong, (together with his colleagues Profs. Alfano and Carter) were recognised by Philosopher's Annual as authors of one of the top 10 best papers in philosophy in 2018.
Mass Personalization of Truth: Mutuality, Sociality, and Continuity of Trust in the Platform Society
Hossein Derakhshan – London School of Economics, UK
Mass Personalization of Truth: Mutuality, Sociality, and Continuity of Trust in the Platform Society
Drawing on Giddens (1984, 1990), a social account of trust can be defined as a continuous, blind faith based on mutual predictability of social action. Trust is a foundation of modern society through the ontological security it provides, both on individual as well as societal levels. Platform society (Dijck et al., 2018) is posing new challenges and intensifying existing ones to various aspects of trust. Embedded platform processes of datafication (consisting of surveillance and categorization) and personalization (consisting of prediction and fragmentation) (Couldry & Mejias, 2019; Turow, 2017; van Dijck, 2013; Zuboff, 2019) pose a threat to the foundational mutuality, sociality, and continuity of trust. Datafication disrupts the mutuality of trust through disrupting the knowledge balance between actors. Private or public institutions now have ever more knowledge about individuals through mass and deep surveillance technologies, while individual knowledge about institutions has nearly remained at the same level of previous decades. Personalization threatens the sociality of trust by hyper-fragmenting the public space (both material and virtual), necessary for actors in achieving a shared faith in institutions. For instance, when consumers see personalized price tags on the same goods based on a predictive analysis of their will to purchase, it becomes hard for them to trust the authenticity and fairness of these institutions unless there is a shared space where they can ask other people about the price tags they see; or when a person becomes aware that her social media newsfeed constructs a personalized truth (or filter bubble) different from her parents, they begin questioning the institutions that construct the reality, for instance the media. Moreover, personalizing algorithms on platforms disrupt the continuity of trust by fragmenting and decontextualizing information, e.g. on viral tweets or edited pictures or videos.
References
Couldry, N., & Mejias, U. A. (2019). The costs of connection: How data is colonizing human life and appropriating it for capitalism. Stanford University Press.
Derakhshan, H. (2015). The Web we have to save. Medium, July, 14. https://medium.com/matter/the-web-we-have-to-save-2eb1fe15a426
Derakhshan, H. (2019a, February 22). If news is dying, who will safeguard democracy? The Guardian.
Derakhshan, H. (2019b, July 2). Why Europe should build its own social platform for news. The Guardian.
Dijck, J. van, Poell, T., & Waal, M. de. (2018). The platform society. Oxford University Press.
Giddens, A. (1984). The constitution of society: Outline of the theory of structuration. Univ of California Press.
Giddens, A. (1990). The consequences of modernity. Polity in association with Blackwell.
Turow, J. (2017). The aisles have eyes: How retailers track your shopping, strip your privacy, and define your power. Yale University Press.
van Dijck, J. (2013). The culture of connectivity: A critical history of social media. Oxford University Press.
Wardle, C., & Derakhshan, H. (2017). Information disorder: Toward an interdisciplinary framework for research and policy making. Council of Europe Report, 27.
Zuboff, S. (2019). The age of surveillance capitalism: The fight for a human future at the new frontier of power (First edition). PublicAffairs.
Hossein Derakhshan is an Iranian-Canadian author and media researcher, as well as a pioneer of blogging, podcasts and tech journalism in Iran for which he spent six years in prison until 2014. Now a visiting fellow at the London School of Economics and Political Sciences, he spent 2018 on two research fellowships at the Harvard Kennedy School and MIT Media Lab. He is the co-author of 'Information Disorder' (Wardle & Derakhshan, 2017), and the author of several essays on the sociopolitical implications of social media, platforms, and personalisation (2015, 2019a, 2019b).
Boosting the Detection of Microtargeted Advertising
Michael Geers – Max Planck Institute for Human Development, Germany
Boosting the Detection of Microtargeted Advertising
Online platforms collect and infer detailed information about people and their behaviour, giving advertisers an unprecedented ability to reach specific groups of recipients. This ability to "microtarget" messages contrasts with people's limited knowledge of what data platforms hold and how those data are used. Two online experiments (total N = 828) demonstrated that a short, simple intervention prompting participants to reflect on a targeted personality dimension boosted their ability to correctly identify the ads that were targeted at them by up to 26 percentage points. Merely providing a description of the targeted personality dimension did not improve accuracy; accuracy increased when participants completed a short questionnaire assessing the personality dimension—even when no personalized feedback was provided. We argue that such "boosting approaches," which improve peoples' ability to detect advertising strategies, should be part of a policy mix aiming to increase platforms' transparency and give people the competences necessary to reclaim their autonomy online.
Michael Geers is a doctoral student in Psychology at the Center for Adaptive Rationality (ARC) at the Max Planck Institute for Human Development in Berlin. His work applies behavioral science insights and methods to understand important digital challenges and to develop interventions to mitigate them. To this end, he currently investigates how to reduce the impact of misinformation and how to increase resilience to microtargeting.
Authors: Philipp Lorenz-Spreen* (Max Planck Institute for Human Development), Michael Geers (Max Planck Institute for Human Development), Thorsten Pachur (Max Planck Institute for Human Development), Ralph Hertwig (Max Planck Institute for Human Development), Stephan Lewandowsky (University of Bristol) and Stefan Herzog* (Max Planck Institute for Human Development)
*denotes equal contribution
15:00-16:30 4th Panel Session (Internal)
COVID-19, (Hydroxy)chloroquine, Expertise and the Political Uses of Disinformation in Brazil
Marina Fontolan – University of Campinas, Brazil
COVID-19, (Hydroxy)chloroquine, Expertise and the Political Uses of Disinformation in Brazil
This presentation aims to discuss the political uses of disinformation related to the uses of (Hidroxi)chloroquine as a potential cure for COVID-19, and how this impacted expertise knowledge discourses in Brazil. This presentation has the same starting point of Wardle's 2017 "Information Disorder" report: Fake News is not a proper term to understand the spread of disinformation. We consider that disinformation is the distorted information, created deliberately to be intentionally used to damage the image of a person or institution to manipulate opinions. For this presentation, we analyzed the history of political uses of (Hidroxi)chloroquine using several news sources and showed that the disinformation worked as government propaganda in Brazil. The disinformation on the uses of (Hidroxi)chloroquine as a COVID-19 cure resulted in distrust in the gravity of the pandemic, allowing the government to require economic activities to be restored. This was followed by an increase in self-medication practices, the organizations of private groups that would distribute the medicine, and a generalized distrust in both media and science experts who refused the use of this medicine.
Marina Fontolan – Ph.D. in Science and Technology Policy at the University of Campinas (DPCT/UNICAMP).
Dayane Machado – Ph.D. Candidate in Science and Technology Policy at the University of Campinas (DPCT/UNICAMP).
Leda Gitahy – Professor at the Science and Technology Policy, University of Campinas (DPCT/UNICAMP).
Leandro Tessler – Professor at the Physics Department, University of Campinas (IFGW/UNICAMP).
The Grupo de Estudos Sobre Desinformação nas Redes Sociais (EDReS – English: Disinformation in Social Networks lab) gathers a group of scholars dedicated to studying disinformation spread on social media. This group is currently focused on the study of COVID-19, with materials regarded as 'fake news' or disinformation pieces by WhatsApp users. For this, we created a line that allows this app's users to send the post and as much information on it as they want. We are especially encouraging people to share their posts with us with area code and date that they received the post.
Mediating Trust in Medical Expertise During the Covid-19 Pandemic: : A Four Country Audience Study
Sabina Mihelj - Loughborough University, UK
Mediating Trust in Medical Expertise During the Covid-19 Pandemic
: A Four Country Audience Study
'Ultimately, we need to judge for ourselves who to trust. To do this, we need to find trustworthy information.' These words, taken from Onora O'Neill's (2002) Reith Lectures on trust, acquired renewed resonance in 2020, when the uncertainty unleashed by the Covid-19 pandemic, coupled with the viral logic of social media, gave rise to an 'infodemic' of misinformation that spread even faster than the virus itself (Brennan, 2020). Several commentators have raised concerns about the impact of this 'infodemic' on the availability of trustworthy information, on public trust in medical expertise, and consequently on mass compliance with preventative measures.  
To investigate the role of the media in shaping citizens' attitudes to expertise and their engagement with expert knowledge during the Covid-19 pandemic, this paper will draw on a unique dataset generated by the ESRC-funded project The Illiberal Turn? News Consumption, Political Polarization and Democracy in Central and Eastern Europe. The dataset comprises 120 qualitative interviews and diaries from four countries: Czech Republic, Hungary, Poland and Serbia. Participants were drawn from nationally representative samples and include equal numbers of men and women, cover three generations and participants of different political persuasions. The diaries offer a detailed record of participants' news habits during the early period of the pandemic, including their encounters with experts and medical knowledge, while interviews provide a reflexive recollection of media use, attitudes to public health measures, and experts. The four countries differ in their political and media systems, thereby enabling analysis of the influence of systemic factors (e.g. levels of polarization, quality of democracy, and media independence). Using comparative thematic analysis of both data sets, the paper will address the following questions:
How did citizens use the media to find medical information about the pandemic, and about public health measures?

What were citizens' attitudes to experts encountered through the media?

How did citizens' attitudes and information-seeking strategies differ across countries?
Preliminary analysis points to two tentative conclusions. First, attitudes to experts and information-seeking behaviour was shaped by the nature of government briefings and the perceived independence and/or politicization of expertise. Second, the vulnerability to false information was higher in countries without a trustworthy Public Service Broadcaster, and among individuals distrustful of the government, who turned to alternative sources of information online.
Sabina Mihelj is Professor of Media and Cultural Analysis at Loughborough University. She published extensively on issues of media and nationalism, comparative media research, Eastern and Central European media, and Cold War media and culture. Sabina currently leads the qualitative strand of the ESRC-funded project Illiberal Turn? News Consumption, Polarization and Democracy in Central and Eastern Europe (2019-2021, with V. Stetka as PI). Her publications include Media Nations: Communicating Belonging in the Modern World (Palgrave, 2011), Central and Eastern European media in Comparative Perspective (Ashgate, 2012) and From Media Systems to Media Cultures: Understanding Socialist Television (Cambridge University Press, 2018).
Kathy Kondor is a Research Associate on the Illiberal Turn project at Loughborough University. Her primary responsibilities on the project consist of assisting with the organisation and execution of qualitative data collection, analysis, and management. With a background in Anthropology, Katherine holds a PhD in Criminology from the University of Huddersfield where she conducted a mixed-methods comparative analysis of radical right organisations in Hungary and Great Britain. For her thesis, Katherine was awarded the inaugural Cas Mudde Early Career Scholarship prize with the Centre for Analysis of the Radical Right, where she is also a Doctoral Fellow.
Vaclav Stetka in Senior Lecturer in Communication and Media Studies at Loughborough University, where he has been working since 2016. His research interests encompass political communication and the role of new media, media systems in Central and Eastern Europe, media ownership and journalistic autonomy. Václav currently leads the Illiberal Turn project, and is an active member and contributor to several international research projects and networks. His previous research project "The Role of Social Media in Political Communication and Civic Participation in the Czech Republic" (2013-2016), funded by the Czech Research Foundation, was awarded the Chair's Prize for outstanding research outcomes.
Systemic and Event Conspiracy Narratives in the Polish Daily Newspapers during the Presidential Election Campaign in 2020
Olivia Rachwol – Lund University, Sweden
Systemic and Event Conspiracy Narratives in the Polish Daily Newspapers during the Presidential Election Campaign in 2020
This paper takes its cue from Czech (2019), who has argued that the saturation of Polish magazines with conspiracy narratives suggests a deep polarization of the Polish society on the political level. Systemic and event conspiracy theories as defined by Barkun (2003), frequently feature in magazines both associated with the ruling Law and Justice (PiS) party and its oppositional parties, specifically the Civic Platform (PO) as the PiS' biggest opponent. Conspiracy theories can create doubt about political opponents and their integrity. Although both PiS and PO are parties of the 'right', the majority of the Poles usually ends up favoring one over the other, which ultimately leads to a division of the Polish population into two main blocs. This trend has affected the political atmosphere in Poland in a way that has further propelled political polarization in the domestic sphere. To complement previous studies that have focused on weekly magazines, this chapter will investigate the construction of articles with partisan conspiracist content through the lens of Narrative Analysis. I will focus on four different popular daily newspapers: the opinion-forming liberal Gazeta Wyborcza, the far-right Gazeta Polska Codziennie, and the two influential tabloids Fakt and Super Express. The analysis will underline how political tensions between in- and out-groups, specifically pro- and anti-governmental groups, have been played out in systemic and event conspiracy theories in Polish mainstream media before the presidential elections in June and July 2020, and how partisan conspiracy theories have contributed to a further division within the Polish political sphere. 
References
Barkun, Michael (2003). A Culture of Conspiracy: Apocalyptic Visions in Contemporary America. University of California Press, Berkeley, CA.
Czech, Franciszek (2019). Saturation of the media with conspiracy narratives: content analysis of selected Polish news magazines. Środkowoeuropejskie Studia Polityczne.
Olivia Rachwol is a curious, enthusiastic and dedicated early career researcher, currently working on the role of conspiracy theories in Polish news media, under the supervision of Prof. Dr. Michael Butter (University of Tübingen) and Dr. Tomas Sniegon (Lund University). Engaged in research since her second bachelor's in American Studies and Law, primarily on intra-ethnic conflicts between 'Polish Catholics' and 'Catholic Poles' in the United States of the late 19th and early 20th centuries.
Hope on the Horizon of (Dis)trust: Democracy, Empowerment and the Changing Media Scene
Suddhasatwa Guharoy – University of Manchester, UK
Hope on the Horizon of (Dis)trust: Democracy, Empowerment and the Changing Media Scene
Journalism as a practice is considered a necessary condition for democratic functioning of societies. It works as watchdog on institutions which are entrusted to secure democracy. The press raises issues which are significant to the people and also provides people with relevant expert information on issues of crucial importance. A healthy trust relation between the people and the press – such that the people may trust the media with the above tasks – is indispensible to this democratic arrangement.
At present the influential press – the mainstream media – operates in the free market. The market imperative, however, is incompatible with the democratic functions that journalism is mandated to serve (O'Neill, 1992, p. 17). The market makes and sells products. The media in the market manufactures a social and political world and sells it as news, entertainment (Bagdikian, 2004, pp. 6-9) or what is now infotainment.
Where trustee's commitments are not matched by actions, the trustee cannot be regarded as trustworthy (Hawley, 2019, p. 73). In such circumstance distrust in the trustee becomes necessary. Therefore, I argue (with examples from Indian media scene) distrust in the mainstream media is an imperative. I will discuss the negative and positive motivational aspects of distrust. The negative motivation drives trusters to cease trusting the untrustworthy. The positive motivation leads people to engage in alternative practices in the hope to secure justice and democracy (Krishnamurthy, 2015, p. 402). This way the democratic value of distrust itself is realized.
I will lastly argue, it is the positive motivation that must also drive us to seek alternatives. Placing trust and empowering (offline/online) structures of journalism operating outside the corporate sphere could be a realistic starting point. I will end my paper discussing and responding to some of the skepticisms and objections which might be raised with regards to my position.
References
Bagdikian, B. H. (2004). The New Media Monopoly. Beacon Press.
Hawley, K. (2019). How To Be Trustworthy. Oxford University Press.
John O'Neill. (1992). Journalism in the market place. In Andrew Belsey & Ruth Chadwick (Eds.), Ethical Issues in Journalism and the Media (pp. 12–24). Routledge.
Krishnamurthy, M. (2015). (White) Tyranny and the Democratic Value of Distrust. The Monist, 98(4), 391–406. https://doi.org/10.1093/monist/onv020
Suddhasatwa Guharoy received his Bachelors and Masters degrees in Philosophy from Jadavpur University, Kolkata, India. He won the Erasmus Scholarship and studied a semester at Babes-Bolyai University, Romania. Currently he is a second year PhD student in Philosophy at the University of Manchester, UK. He is a recipient of School of Social Sciences Scholarship and the university's prestigious President's Doctoral Scholar Award. Researching on characteristics of personal and impersonal trust in market societies he is investigating to what degree the norms and rules of the market are compatible with the idea of trust in the private and public spheres of interaction.
'Never Let the Truth Get in the Way of a Good Story'. How Digital Media Distort our Relation to Facts
Simon Truwant – KU Leuven, Belgium
'Never Let the Truth Get in the Way of a Good Story'. How Digital Media Distort our Relation to Facts
This paper argues that our increased exposure to information has distorted our understanding of the status of facts, a predicament commonly referred to as the 'post-truth condition'. More specifically, I examine the ways in which technologies that were initially used for news gathering nowadays complicate our ability to assess information and 'get to the truth' of a news story. I do so by analyzing the remarkable news cycle concerning the encounter between a Native American and a group of 'MAGA Hat Teenagers' in Washington DC in January 2019.
First, I sketch the history of this news story, whose dominant interpretation by the media was completely overthrown twice as new information became available. Next, I examine how each version of the story was shaped by digital media, viz. the journalistic reliance on user-generated video content, the 24-hour news cycle, and the echo chambers of social media. On this basis, I reflect on the general way in which these technologies contribute to a 'crisis of facts' that paves the way for internet trolls, dog-whistle politics, and societal gaslighting.
My assertion that our common reliance on digital mass media has complicated our notion of evidence is based on three such reflections. First, the availability of life footage (smartphone recordings) confers upon media users a false certainty of being eye witness to the news events. Second, both the media and its consumers tend to mistakenly treat each new piece of information as if it were a qualitatively new, or newsworthy, fact. Third, the awareness that further information could always add yet another angle to the story, can unnecessarily challenge the epistemological status of what is already known. As our notion of evidence is thwarted by these three matters, so are the ideas of expertise and good journalistic practice, two traditional pillars of public discourse.
Simon Truwant is postdoctoral researcher (FWO) at the Institute of Philosophy at KU Leuven. He has published on Kant, Cassirer, and Levinas in high-standing journals and edited Interpreting Cassirer: Critical Essays (Cambridge University Press, 2020). He currently researches the range of problems that fall under the popular but ambiguous label of 'post-truth' (e.g. fake news, science denial, populism, the media spectacle, the cult of authenticity). Advocating truth pluralism, this project  aims to disentangle the different notions of truth that guide our private and public lives, and to identify and critique the corresponding types of untruthfulness that mark our 'post-truth era'.
Open Source Investigations as Public Practice: An Inquiry into New Methods of Trust Building
Lonneke van der Velden – University of Amsterdam, Netherlands
Open Source Investigations as Public Practice: An Inquiry into New Methods of Trust Building
In the past few years we have witnessed a 'crisis of facts' in contemporary Western democracies. Notions such as misinformation and fake news have become key terms for understanding a particular untrustworthy development of digital and (especially) social media. Central to this paper is an emergent movement that responds to such dynamics. The study investigates the rise of new collectives of online open source investigators and the ways by which they attempt to transform data into 'public evidence'. Examples include projects such as BellingCat, a well-known citizen journalist organisation, and Syrian Archive, a project that maps human rights violations in Syria. They use various online tools and methods for a publicly oriented and collective form of knowledge making.
Different from police investigators or government intelligence producers, these initiatives operate mostly autonomously and decide which topics (not) to cover, ranging from the downing of the MH17, bombardments in Yemen, chemical attacks in Syria, or fake news about the COVID-19 pandemic. Given their potential as influencers of public debates, questions of trust and accountability become relevant. Whereas journalistic outlets, police investigators or intelligence agencies are accredited institutionally, public open source investigators do not have such an institutional back-up. These collectives can collaborate with academic or journalist institutions, but often they build on self-taught or collectively shared knowledge. A number of these actors have succeeded in gaining credibility and impact, whether that is in the public domain or by the uptake of their reports in courts. This brings up the question of how the knowledge claims of online open source investigators, produced from within a particular epistemic cultural niche, are validated, not only by the public, but also by institutional actors. The paper builds on interview material with people that are working in the field of online open source investigations.
Lonneke van der Velden is assistant professor Global Digital Cultures at the University of Amsterdam and a postdoctoral researcher at the ERC funded research project DATACTIVE. Lonneke's work centres around issues of datafication, surveillance, and the responses by social movements and civil society. She also teaches at the New Media and Digital Culture program (UvA). Next to her work, she is part of the editorial board of Krisis, journal for contemporary philosophy in the Netherlands.
15:00-16:30 Roundtable Discussion
Governing Trust in European Platform Societies
Governing Trust in European Platform Societies
The ubiquitous (inter)penetration of digital platforms has substantially affected all kinds of public and private sectors, including the news media, health, transportation and education. An increasing dependence of independent institutions and sectors on global platforms strongly impacts how independent institutions can govern societies based on western democratic values: not just privacy, security, and accuracy, but also transparency, fairness, and democratic control. Struggles concerning the curbing of tech power are part of a much wider cultural phenomenon involving the power to control epistemic trust in a new global information order.
Epistemic trust is at the heart of a socio-technical and ideological power shift. Open, democratic societies are moving from an institutional-professional model of trust towards a technical-industrial model of trust. Whereas the first model is predicated on human-made rules of power governed by publicly accountable institutions and professionals, the second one is predicated on personalized data flows, algorithmic computation, and proprietary business models which dynamics yield obscure rules of power. Taking news journalism as an example, we can witness how a traditionally high-trust framework anchored by institutional and professional norms is gradually taken over by a low-trust internet environment where news distribution is governed by algorithms and operated by global tech companies. Global platforms—particularly social media networks—have 'dislocated' power from legacy media organizations' production and distribution functions and destabilized institutional authority. However, the problem is not restricted to the news sector: if we look at public institutions such as justice or science, we see similar concerns.
How can European societies ensure the durability and effectiveness of public values in an online world which is largely governed by platforms?  Can we develop new mechanisms for establishing trust and trustworthiness in the context of online communication and digital platforms? Identifying and articulating standards of trust in platform societies will be essential not just to western-European countries, but particularly to countries with historically weak information ecosystems, and more generally, for countries lacking robust independent institutions.
Stefan Larsson is a senior lecturer and Associate Professor in Technology and Social Change at Lund University, Sweden, Department of Technology and Society. He is a lawyer (LLM) and socio-legal researcher that holds a PhD in Sociology of Law as well as a PhD in Spatial Planning. His multidisciplinary research focuses on issues of trust and transparency on digital, data-driven markets, and the socio-legal impact of autonomous and AI-driven technologies.
Jo Pierson is Full Professor in the Department of Media and Communication Studies at the Vrije Universiteit Brussel (VUB) in Belgium and Principal Investigator at the research centre SMIT (Studies on Media, Innovation and Technology). In this position, he is in charge of the research unit 'Data, Privacy & Empowerment', in close cooperation with imec (Belgian/Flemish R&D and innovation hub in nanoelectronics and digital technology). He holds the VUB Chair in 'Data Protection on the Ground' and is also affiliated with Hasselt University and University of Amsterdam. His main research expertise is in online platforms, algorithms, data privacy and user innovation. Since 2016 he is part of the Scholarly Review Committee of the International Association for Media and Communication Research (IAMCR).
Alison Powell is Associate Professor in the Department of Media and Communications at London School of Economics & Political Science (LSE), where she was inaugural programme director for the MSc Media and Communications (Data and Society). She researches how people's values influence the way technology is built, and how technological systems in turn change the way we work and live together. She is also a member of the ALLEA "Fact or Fake" project on Science Disinformation. Dr Powell blogs at http://www.alisonpowell.ca and contributes occasional thoughts on Internet freedom and openness to the LSE Media Policy Project blog. Expertise Details: Technological Citizenship; Ethics and Values in Technology Design; 'smart cities'; Algorithmic Culture and Transparency and Accountability of Algorithmic Systems; Tech Culture; Hacker Culture; and Tech Activism.
Judith Simon is Full Professor for Ethics in Information Technologies at the Universität Hamburg. She is interested in ethical, epistemological and political questions arising in the context of digital technologies, in particular in regards to big data and artificial intelligence. Judith Simon is a member of the German Ethics Council as well as various other committees of scientific policy advice and has also been a member of the Data Ethics Commission of the German Federal Government (2018-2019). She is also a member of PERITIA's Advisory Board. Her Routledge Handbook of Trust and Philosophy has just been published in June 2020 and features articles from several PERITIA team members.
José van Dijck (Moderator) is a principal investigator in PERITIA and a Distinguished Professor at the University of Utrecht. Being a prolific author on the topic of digital media and its impact, her work covers a wide range of topics in media theory, media technologies, social media, and digital culture. She also plays a key role in academic and social debates in the Netherlands and Europe. From 2001 to 2016 she was Professor of Comparative Media Studies at the University of Amsterdam where she also served as Chair of the Department of Media Studies from 2002 to 2006, and was the Dean of the Faculty of Humanities between 2008 and 2012. Since 2010 Van Dijck has been a member of the Royal Netherlands Academy of Arts and Sciences (KNAW) and served as its President from 2015 to 2018. In 2016 the Dutch magazine Opzij named Van Dijck the most influential Dutch Woman of the Year.
17:00-17:45 Keynote
Trust and Faith in Automated Algorithmic Selection
Michael Latzer - University of Zurich
Trust and Faith in Automated Algorithmic Selection 
Changing media landscapes are marked by a growing reliance on algorithmic selection in online applications – the automated assignment of relevance to selected pieces of information. This affects gatekeeping, agenda setting, power relations and, consequently, our perception of the world and our behaviour. Algorithmic selection applications are institutions and agents in social and political decision-making. They represent expertise and experts, and reveal the religious character of digitalization. This keynote discusses how and with what implications the algorithmic co-construction of individual realities and social order build on and shape trust and faith in the context of social and political decision-making.
Michael Latzer is Professor of Communications at the Department of Communication and Media Research (IKMZ), University of Zurich (UZH), Switzerland, where he chairs the Media Change & Innovation Division since 2008. He is also an executive board member of the interdisciplinary competence center ITSL (Center for Information Technology, Society, and Law) at the UZH.
He is an expert on Internet studies, media convergence, critical algorithm studies, European information society issues, media economics and politics, telecommunications and media governance, and has lectured extensively on these issues. Latzer holds a Mag. rer.soc.oec. (MSc) in Business Informatics and a Dr. phil. in Political Science from the University of Vienna, Austria, and earned his habilitation in Economics and Politics of Communication at the University of Vienna.