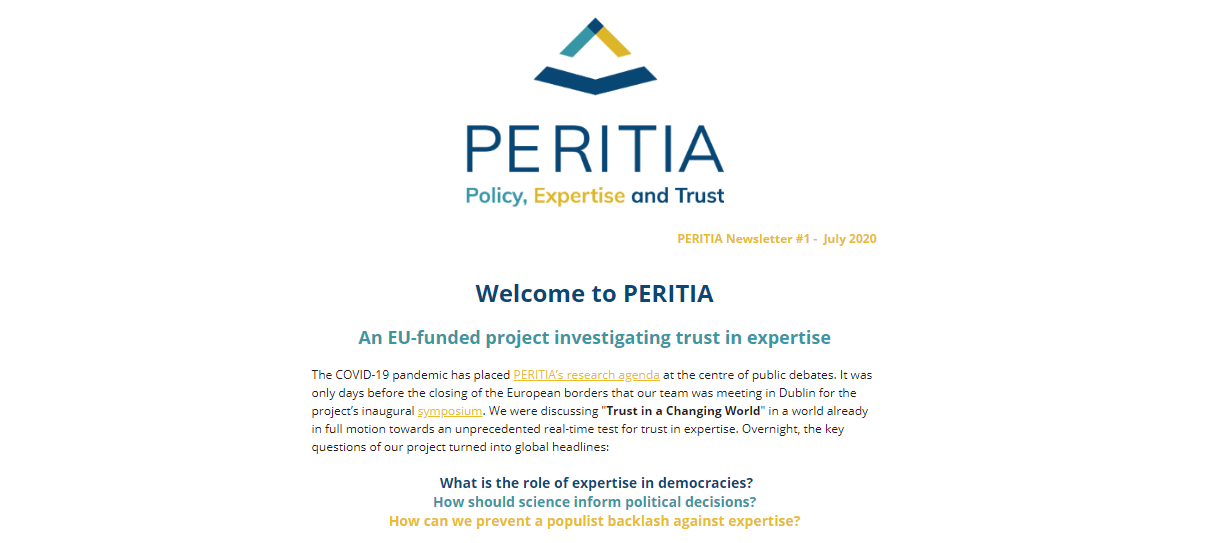 First PERITIA Newsletter Issue Published
This morning, we proudly published the first issue of the PERITIA newsletter.
Full of highlights from turbulent five project months, the newsletter introduces the project's research agenda and provides an excellent selection of ongoing research, interviews, news articles, academic papers, podcasts, webinars, and much more, emphasizing three key questions of PERITIA that turned into global headlines overnight:
What is the role of expertise in democracies?
How should science inform political decisions?
How can we prevent a populist backlash against expertise?
Are you curious how our team has engaged in public debates and research around these questions over the past months?
Then we kindly invite you to take a look and let us know what you think!
If you enjoy it, don't forget to subscribe here!