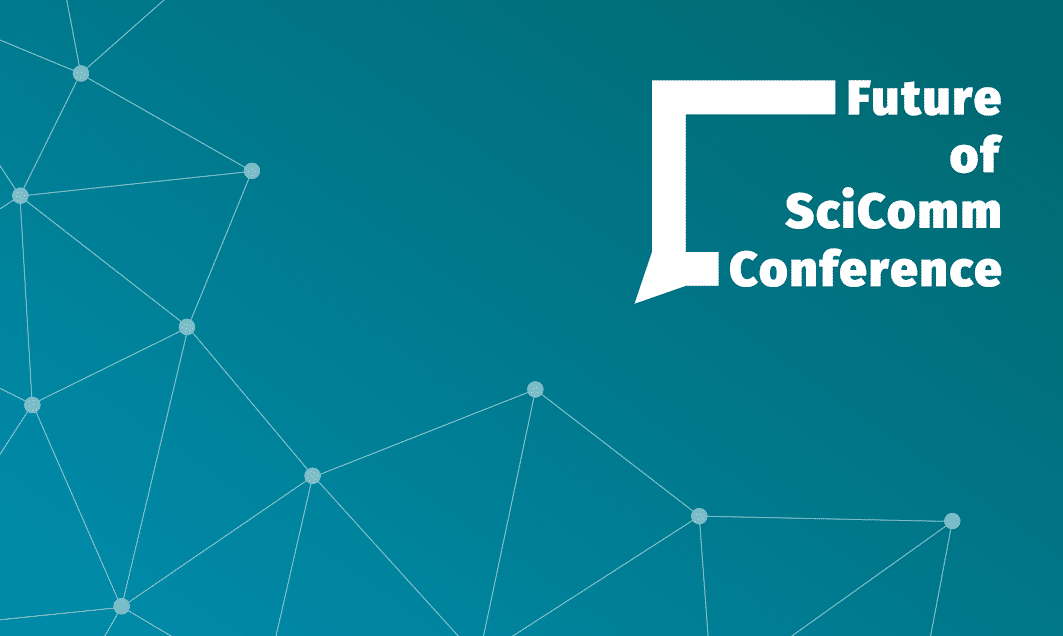 PERITIA at Future of SciComm Conference
On 24-25 June, ALLEA, the European Federation of Academies of Sciences and Humanities, and Wisschenschaft im Dialog (WID), the organization for Science Communication in Germany, will bring together European actors from research and practice of science communication at the online Future of Science Communication Conference.
PERITIA is proud to participate in this important conference with invited speakers and workshops, covering essential topics for successful, sustainable, and trustworthy science communication: (science) disinformation and trust in science.
Highlights
Following keynotes by Mike Schäfer (University of Zurich) and Nicole Grobert (Chair of the European Commission's Group of Chief Scientific Advisors), lead investigator Maria Baghramian (University Collage Dublin) and Tracey Brown (Director of Sense about Science) will join the panel discussion on "Trust in Science: Nurtured, Built or Earned?", taking place on Thursday, 24 June, at 15:45h CEST. They will discuss if there actually is a loss of public trust in science as has been repeatedly claimed by many so often in recent times.
The triggers for these debates are often individual events, such as the dispute over nitrogen oxide emission limits, investigative research into pseudo journals, as well as the rise of "alternative facts" and misinformation, even from within the scientific community. However, can the declining trust also be seen in empirical research? Which factors influence trust in researchers and their work? And can trust be generated individually at all?
After that session, PERITIA's Kirstie Hewlett and Rebecca Benson from King's College London will convene a workshop with Ricarda Ziegler from WID on "Trust in Science in Social Surveys: Challenges, Measurement and Case Studies". Over 75 minutes of an interactive workshop, they will be joined by Rainer Bromme (University of Münster), Jayesh Shah (Ipsos Mori), and Cissi Askwall (Vetenskap & Allmänhet) to discuss with the participants some challenges that social surveys face when measuring trust – be it in polls, ongoing national science barometers or in one-off multi-country studies.
In this workshop, we will bring together a group of researchers working on trust in science to take stock of the growing, yet fragmented landscape of data on trust in science in Europe. The workshop will offer insight into what the data tell us, identify some of the limitations of what social surveys capture when it comes to trust in science, and implications of these data for science communication in practice.
On Friday, 25 June at 11:30h CEST, Carlo Martini, Folco Panizza and Piero Ronzani from PERITIA and Vita-Salute San Raffaele University (UNISR) will welcome John Cook, one of the main authors of the widely known Debunking Handbook, to present and discuss experiments that can help fight science disinformation online.
Several types of interventions have been proposed to prevent the proliferation of bogus science-related information online, for example in social media, which is where most of the spreading takes place. In this workshop we will analyse the problem of scientific disinformation and look at strategies to contrast it based on evidence from experiments in social and behavioural sciences.
The conference will conclude on Friday afternoon (15h CEST) with a roundtable discussion that will reflect on the crucial role that (science) disinformation and trust in science play for the future of science communication.
Conference Theme
An increasing scientification of societal discourses, not only against the background of the corona pandemic, indicates that the communication of scientific knowledge will be even more important in the future. While the exchange of experience within practitioner communities is working better and better at the national and, increasingly, at the European level, the academic discipline of 'science of science communication' is only slowly emerging in the European research landscape. Hence, there is a lack of systematic, interdisciplinary overviews of research questions and areas. In addition, the transfer between research and practice in this field is still at a relatively low level. This lack of systematic transfer and networking leads to a lack of practical orientation in research as well as a lack of evidence orientation in the practice of science communication.
This is where the Future of Science Communication conference sets in: Its primary goal is to provide an impetus for stronger networking and further transfer activities in Science Communication. Only effective and evidence-based science communication can help to tackle the challenges in the relationship between science-public-media-politics in the coming years on the European level. We need science communication research that is well connected at the European level, systematically conducts excellent research, and promotes its transfer into practice.
For more information, registration and programme please click here.