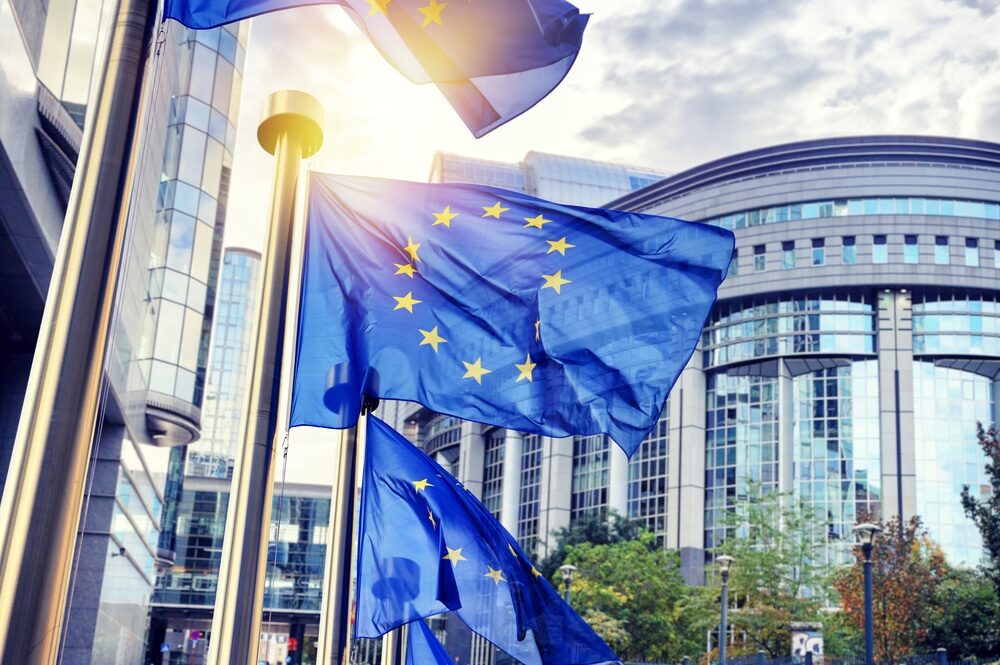 European Parliament InfoHub, Brussels, Belgium
Closing Conference
The PERITIA project will conclude with a closing conference at the European Parliament Info Hub in Brussels on 4–5 May 2023, with a focus on 'Research Insights for European Policymaking'. Co-hosted by the European Parliament`s Panel for the Future of Science and Technology (STOA) and the European Science Media Hub, this event will provide a space where experts on trust from the spheres of research and policy can gather to discuss the project's results with an audience of European policymakers and other stakeholders in the field of science-driven policy.
Registration will open soon!
In a world in which policy decisions are increasingly reliant upon scientific knowledge and evidence, trust in trustworthy expertise is crucial to the achievement of progress as well as to our well-being. We need experts to help policymakers and citizens take the correct decisions in such important matters as our health or climate change. Likewise, we need to empower policymakers and citizens to be able to recognise trustworthy expertise.
For the past three years, PERITIA has raised and addressed questions regarding the complex interrelationship of truth, trust, policy, and expertise. PERITIA and its project partners from nine European countries are now issuing an invitation to the final presentation of their research insights for European policymaking, to be held at the European Parliament InfoHUB in Brussels.
Highlights
The event will feature a keynote by STOA Chair and MEP Christian Ehler, a social simulation based on the findings of the project, a policy roundtable with experts in the field, a reflection on a series of deliberative mini publics ("citizen assemblies") held in five European capitals, the launch of a Trustworthiness Toolkit, a Trust Data Hub for researchers and journalists, the podcast limited series "The Trust Race", and, finally, an awards ceremony and roundtable for the winners of the Youth on Trust Awards competition among students from across Europe.
The conference will present the latest empirical and theoretical findings through panel discussions, a policy roundtable with experts in the field, a trustworthiness toolkit for policymakers, a trust data hub for researchers and journalists, a series of policy briefs, outcomes of the PERITIA Citizens' Fora, and, finally, an awards ceremony for the winners of the Youth on Trust Awards student competition from across Europe.
Location: European Parliament InfoHub, Esplanade Solidarność 1980, B-1050 Brussels, Belgium.
Programme
Day 1 | 4 May | EP Info Hub
13:00-13:15 Welcome | Maria Baghramian (PERITIA Project Lead)
13:15-13:45 Keynote | Christian Ehler (MEP / STOA Chair)
13:45-16:00 Social Simulation on Trust in Expertise & Governance
16:00-16:30 Break
16:30-18:00 Policy Roundtable: PERITIA Research Insights for European Policymaking
Bobby Duffy (King's College London / PERITIA)
Liam Delaney (London School of Economics / PERITIA)
Cathrine Holst (University of Oslo / PERITIA)
José van Dijck (University of Utrecht / PERITIA)
Policymakers from European Commission / European Parliament tba
18:00-19:00 Reception / Cocktail
Day 2 | 5 May | EP Info Hub
09:00-09:30 Welcome
09:30-10:00 Deliberative Mini Publics as a Tool for Citizen Engagement and Research on Trust in Science and Expertise
10:00-10:30 Trustworthiness Toolkit Using Social Indicators of Trust
10.30-10:45 Break
10.45-11:15 "The Trust Race" Podcasts
11:15-12:15 Youth on Trust Awards Ceremony & Roundtable
12:15-12:30 Wrap Up & Goodbye
Picture credit: Shutterstock