Truth and trust are becoming contentious topics for science and democracy. Conspiracy theories disrupt political elections, disinformation campaigns target scientific consensus around climate change and vaccines, and anti-elite populism overshadows public debates. In the midst of a pandemic, citizens find themselves asking quintessential philosophical questions: what truth is, whom we can trust, or how we should trust. 
The PERITIA Public Lectures [Un]Truths: Trust in an Age of Disinformation delve into these phenomena to explore the concept of trust and truth in light of current events. Prominent philosophers and academics from Europe and the United States come together to present their latest research on trust in science, conspiracy theories, trustworthy science, truth and democracy, and trust and cognitive science.
Hosted by the UCD Centre for Ethics in Public Life and the American University of Armenia, the lectures are open to all upon registration via Zoom and moderated by science communicator Shane Bergin. The first part of this online series runs every second Tuesday, from April to June 2021. Participants are invited to join an interactive Q&A debate after each lecture. Reading materials are available for academic purposes on this page. Registration is free.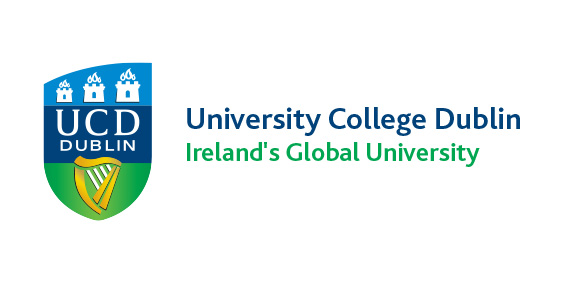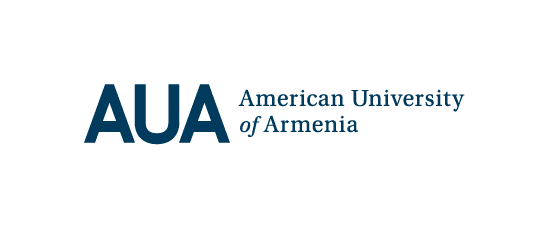 Lecture 1: Trust in Science
Naomi Oreskes, Harvard University
6 April, 4 PM Dublin | 5 PM Berlin
Lecture 2: Misunderstanding Conspiracy Theories
Quassim Cassam, Warwick University
20 April, 4 PM Dublin | 5 PM Berlin
Lecture 3: The Democratic Value of Truth
Michael Lynch, University of Connecticut
4 May, 4 PM Dublin | 5 PM Berlin
Lecture 4: Trustworthy Science Advice
Heather Douglas, Michigan State University
18 May, 4 PM Dublin | 5 PM Berlin
Lecture 5: Trust vs. Argument
Dan Sperber, Institut Jean Nicod
1 June, 4 PM Dublin | 5 PM Berlin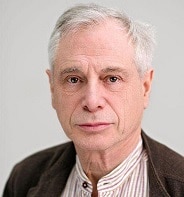 Dan Sperber is a philosopher and social and cognitive scientist, researcher at the Institut Jean Nicod in Paris and professor in the departments of Cognitive Science and of Philosophy of the Central European University in Budapest and Vienna. He is a member of the PERITIA advisory board and the author of Rethinking Symbolism (1975), On Anthropological Knowledge (1985), and Explaining Culture (1996); the co-author (with Deirdre Wilson) of Relevance: Communication and Cognition (1986/1995) and Relevance and Meaning (2012); and the co-author (with Hugo Mercier) of The Enigma of Reason (2017). 
He has developed a naturalistic approach to culture under the name of  epidemiology of representations or, more recently, cultural attraction theory. With Deirdre Wilson, he has developed a cognitive approach to communication known as relevance theory. With Hugo Mercier, he has developed an argumentative theory of reasoning and expanded it into an interactionist approach to reason. Cultural attraction theory, relevance theory, and the interactionist approach to reason have each been influential and also controversial.
Hugo Mercier & Dan Sperber (2017) The enigma of reason. Harvard UP and Penguin.
Deirdre Wilson & Dan Sperber (2012) Relevance and meaning (Cambridge UP).
Sperber, D., Clément, F., Heintz, C. Mascaro, O., Mercier, H, Origgi, G., Wilson, D. (2010). Epistemic vigilance. Mind & Language 25: 359-93
Sperber, D. (2010). The Guru Effect. Review of Philosophy and Psychology 1 (4):583-592
"Epistemic Vigilance", Dan Sperbert et al. (2010)
Some philosophers have argued that humans trust one another automatically; others have argued that they only trust people whom they have reasons to believe are trustworthy. I argue that humans are simultaneously trustful and vigilant. To be vigilant is not to distrust, it is to spontaneously adjust one's trust in the sources and the contents of communicated information.
Argumentation is a means to overcome the limits of trust. An audience who does not trust the good faith or the competence of a communicator may still be convinced by arguments the soundness of which can be assessed independently of their source. When, however, the arguments in support of some conclusion that would not be accepted on trust cannot be properly assessed by the audience—as happens commonly when experts speak—arguments can still be used not to convince but to impress, seduce, or intimidate the audience. 
Moderator
Shane Bergin, University College Dublin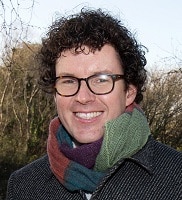 Dr Shane Bergin is a physicist and an assistant professor in science education at NUID UCD's School of Education. Shane and his research group are interested in teaching and learning in physics (and STEM more broadly). Shane's research considers these informal settings like lecture-halls or labs and also in more informal settings like a metro train. This research has been supported by grants from Science Foundation Ireland (SFI), Marie Curie Actions, and the Irish Research Council. In 2018, Shane produced and presented '101 The Ways We Learn' – a 10-part podcast that explores the science of human learning. To inform these podcasts, Shane followed 10 people learning new things (like swimming, coding, and baking). Shane built on these, calling upon experts from a variety of academic disciplines. In 2016, Shane presented 'Bright Sparks' – an 8-part radio series on Ireland's national radio station. Bright Sparks asked what happens when you empower clever people to follow their passions. Since 2015, Shane has run Quavers to Quadratics – a programme that sees primary school children play with ideas common to science and music.