Truth and trust are becoming contentious topics for science and democracy. Conspiracy theories disrupt political elections, disinformation campaigns target scientific consensus around climate change and vaccines, and anti-elite populism overshadows public debates. In the midst of a pandemic, citizens find themselves asking quintessential philosophical questions: what truth is, whom we can trust, or how we should trust. 
The PERITIA Public Lectures [Un]Truths: Trust in an Age of Disinformation delve into these phenomena to explore the concept of trust and truth in light of current events. Prominent philosophers and academics from Europe and the United States come together to present their latest research on trust in science, conspiracy theories, trustworthy science, truth and democracy, and trust and cognitive science.
Hosted by the UCD Centre for Ethics in Public Life and the American University of Armenia, the lectures are open to all upon registration via Zoom and moderated by science communicator Shane Bergin. The first part of this online series runs every second Tuesday, from April to June 2021. Participants are invited to join an interactive Q&A debate after each lecture. Reading materials are available for academic purposes on this page. Registration is free.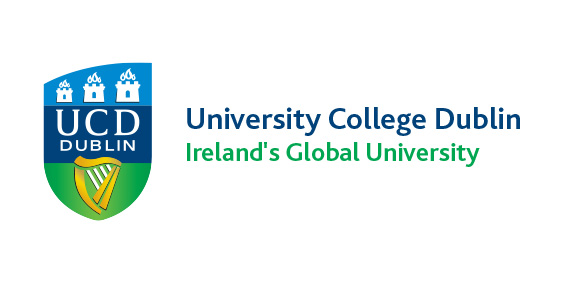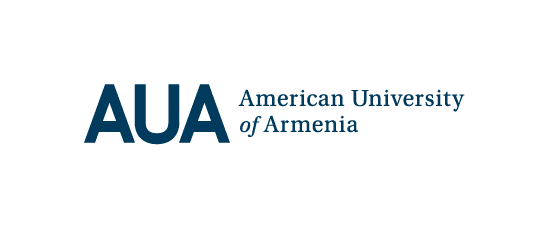 Lecture 1: Trust in Science
Naomi Oreskes, Harvard University
6 April, 4 PM Dublin | 5 PM Berlin
Lecture 2: Misunderstanding Conspiracy Theories
Quassim Cassam, Warwick University
20 April, 4 PM Dublin | 5 PM Berlin
Lecture 3: The Democratic Value of Truth
Michael Lynch, University of Connecticut
4 May, 4 PM Dublin | 5 PM Berlin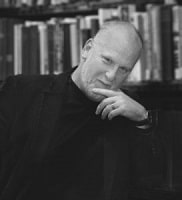 Michael Patrick Lynch is Board of Trustees Distinguished Professor of Philosophy at the University of Connecticut. He is the director of the Humanities Institute and director of the New England Humanities Consortium. His work concerns truth, democracy, public discourse and the ethics of technology.
Lynch's newest book is Know-it-All Society: Truth and Arrogance in Political Culture. His other books include, The Internet of Us: Knowing More and Understanding Less in the Age of Big Data,  In Praise of Reason: Why Rationality Matters for Democracy, Truth as One and Many and the New York Times Sunday Book Review Editor's pick, True to Life.
The recipient of the Medal for Research Excellence from the University of Connecticut's College of Liberal Arts and Sciences, he is the Principal Investigator for Humility & Conviction in Public Life, a $7 million project aimed at understanding and encouraging meaningful public discourse funded by the John Templeton Foundation and the University of Connecticut. A contributor to the New York Times "The Stone" weblog, Lynch's work has been profiled in The New Yorker, The Washington Post and Wired (among others). He speaks regularly to both academic and non-academic audiences, and has appeared at such venues as TED, The Nantucket Project, Chautauqua, and South by Southwest.
Truth and politics, as Arendt noted, always seem to be at war with one another. But if so, truth has been on the losing side recently, particularly in democratic societies around the globe. Against this background, we'll explore two questions: First, what does it mean for truth to be a particularly democratic value? And second, what are the greatest threats to that value? 
Lecture 4: Trustworthy Science Advice
Heather Douglas, Michigan State University
18 May, 4 PM Dublin | 5 PM Berlin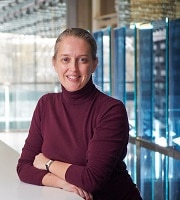 Heather Douglas is an Associate Professor in the Department of Philosophy and a member of the Socially Engaged Philosophy of Science Group at Michigan State University.  She received her Ph.D. from the History and Philosophy of Science Department at the University of Pittsburgh in 1998, and has held tenure-line faculty positions at the University of Puget Sound, the University of Tennessee, and the University of Waterloo. 
She is the author of Science, Policy, and the Value-Free Ideal (2009) as well as numerous articles on values in science, the moral responsibilities of scientists, and the role of science in democratic societies.  She edits the book series Science, Values, and the Public for University of Pittsburgh Press.  Her work has been supported by the U.S. National Science Foundation and the Social Sciences and Humanities Research Council of Canada.  
In 2016, she was named a AAAS fellow.  She is also a fellow of the Institute for Science, Society, and Policy at the University of Ottawa.  In 2020, she was the lead organizer for the Public Engagement with Science: Defining and Measuring Success conference.  In 2021, she will be the Senior Visiting Fellow at the Center for Philosophy of Science at the University of Pittsburgh. 
The Role of Scientific Expertise in Democracy, Heather Douglas
Forthcoming in Routledge Handbook of Political Epistemology, Michael Hannon &
Jereon de Ridder (eds.)
"Science, Values, and Citizens", Heather Douglas
Forthcoming in Adams, A.;Biener, Z.; Feest; U. & Sullivan, J. (Eds.),  Oppure Si Mouve: Doing History and Philosophy of Science with Peter Machamer. The Western Ontario Series in Philosophy of Science. Dordrecht: Springer
One of the most challenging aspects of science advice for policy is building a framework for trust in such advice.  Although science advice is not determinative of good policy, science advising is crucial for making good policy.  But in order for advice to have its helpful effect, it has to be trusted.  What should ground that trust?  The bases for trust in science in general are to be found in 1) the nature of expertise, 2) the social structure of science, and 3) scientists having the right values.  For the science advisor, these aspects of general trust in science are complicated by the special obligations the science advisor has to the scientific community, their advisees, and the public in democratic systems.  Yet the nature of these obligations, if understood properly, should further enhance the general account of trust for science in the case of the science advisor.  Such an understanding also moves us past the ideal of the "independent science advisor" to a fuller picture of the set of obligations that makes science advice reliable.
Lecture 5: Trust vs. Argument
Dan Sperber, Institut Jean Nicod
1 June, 4 PM Dublin | 5 PM Berlin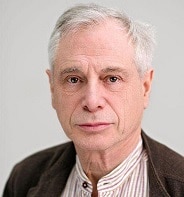 Dan Sperber is a French social and cognitive scientist. He is the author of Rethinking Symbolism (Cambridge UP 1975), On Anthropological Knowledge (Cambridge UP 1985), Explaining Culture (Blackwell 1996). In these three books, he has developed a naturalistic approach to culture under the name of "epidemiology of representations". Dan Sperber is also the co-author, with Deirdre Wilson (Department of Linguistics, University College, London) of Relevance: Communication and Cognition (Blackwell 1986 – Second Revised Edition, 1995). Dan Sperber and Deirdre Wilson have developed a cognitive approach to communication known as "Relevance Theory". Both the epidemiology of representations and relevance theory have been influential and also controversial. 
Dan Sperber holds a research professorship at the French Centre National de la Recherche Scientifique (CNRS) in Paris, and has held visiting positions at Cambridge University, the British Academy, University College London, the London School of Economics, the Van Leer Institute in Jerusalem, the Institute for Advanced Study in Princeton, Princeton University, the University of Michigan, the University of Bologna, the University of Hong-Kong, and the University of Chicago.
Moderator
Shane Bergin, University College Dublin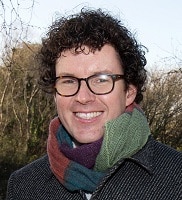 Dr Shane Bergin is a physicist and an assistant professor in science education at NUID UCD's School of Education. Shane and his research group are interested in teaching and learning in physics (and STEM more broadly). Shane's research considers these informal settings like lecture-halls or labs and also in more informal settings like a metro train. This research has been supported by grants from Science Foundation Ireland (SFI), Marie Curie Actions, and the Irish Research Council. In 2018, Shane produced and presented '101 The Ways We Learn' – a 10-part podcast that explores the science of human learning. To inform these podcasts, Shane followed 10 people learning new things (like swimming, coding, and baking). Shane built on these, calling upon experts from a variety of academic disciplines. In 2016, Shane presented 'Bright Sparks' – an 8-part radio series on Ireland's national radio station. Bright Sparks asked what happens when you empower clever people to follow their passions. Since 2015, Shane has run Quavers to Quadratics – a programme that sees primary school children play with ideas common to science and music.