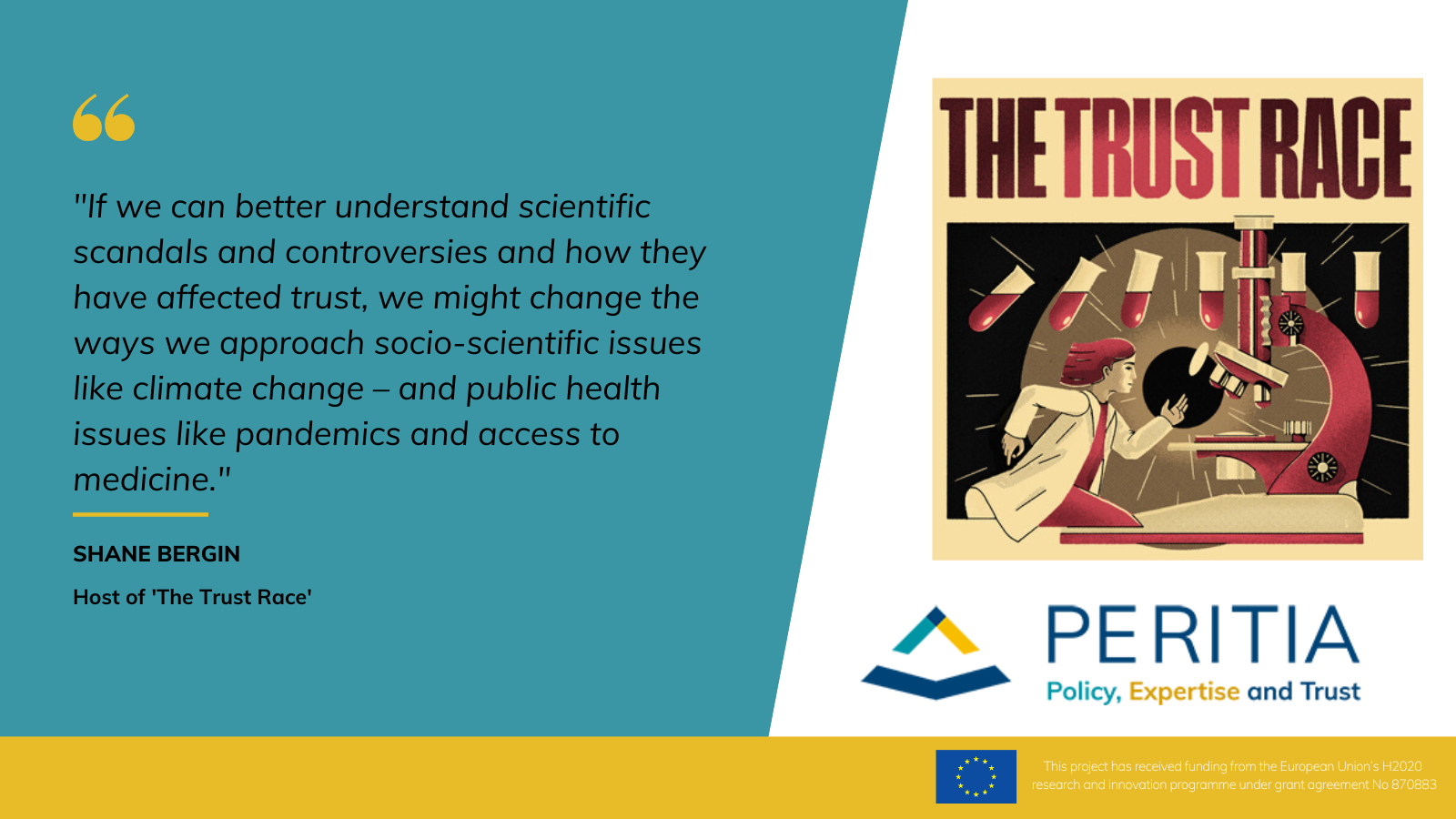 New Podcast on Public (Dis)Trust in Science
As the dust clears from the upheaval wrought by the pandemic, many people are taking stock of their losses. Among these may be counted the public's trust in science, experts, and policymakers. University College Dublin and PERITIA have launched a timely new podcast, 'The Trust Race', a series which delves into the pivotal moments that continue to impact trust in science.
Hosted by science educator Shane Bergin and produced by Shaun and Maurice, each episode explores scandals and controversies that have impacted our trust in science – even prior to the pandemic. Through conversations with journalists, scientists, philosophers, lawyers, and activists, Shane navigates the complex nature of trust. This podcast is geared toward not only academics, policymakers, and science communication enthusiasts, but also anyone who is still reeling in the aftermath of the pandemic, whose parents are climate change deniers, for example, or who feels public trust in experts and expertise has been compromised.
The first episode features The Economist's Alok Jha on science journalism during COVID-19 and how scientists became a crucial component of the newsroom. Philosopher Heather Douglas tells Shane about the politicisation of mask-wearing and what makes an expert trustworthy. Together, these guests explain the role that journalists play in establishing public trust in scientific expertise. As Shane puts it, "I made 'The Trust Race' because I believe if we can better understand scientific scandals and controversies and how they have affected trust, we might change the ways we approach socio-scientific issues in the future – like climate change and public health issues like pandemics and access to medicine."
To read more and listen to the podcast, please click here.