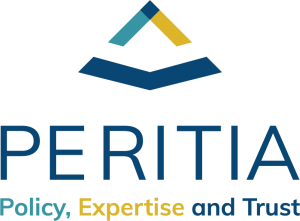 PERITIA is an EU-funded project investigating public trust in expertise.
In a world increasingly relying on knowledge, trust in trustworthy expertise is essential to achieve progress and well-being. We need experts to help policymakers and citizens take the correct decisions in important matters like health or climate change.
As many people in Europe and the world, we are worried about a populist backlash against the notion of "expertise". With an international multi-disciplinary team, PERITIA seeks to help citizens and policymakers learn to trust trustworthy expertise. By doing so, we aim to enhance trust in a better democratic governance for the future of Europe.
Key Hypothesis
The key hypothesis explored conceptually and tested empirically is that affective and normative factors play a central role in decisions to trust, even in cases where judgements of trustworthiness may seem to be grounded in epistemic considerations, such as professional reputation, reliability and objectivity.
Testing our Research
The project will use climate change and climate science as a test case. Ultimately, it seeks to design and provide practical tools and indicators which can be applied to measure and establish the trustworthiness of the agents and institutions involved in social and political decision making.
Why Trust Experts?