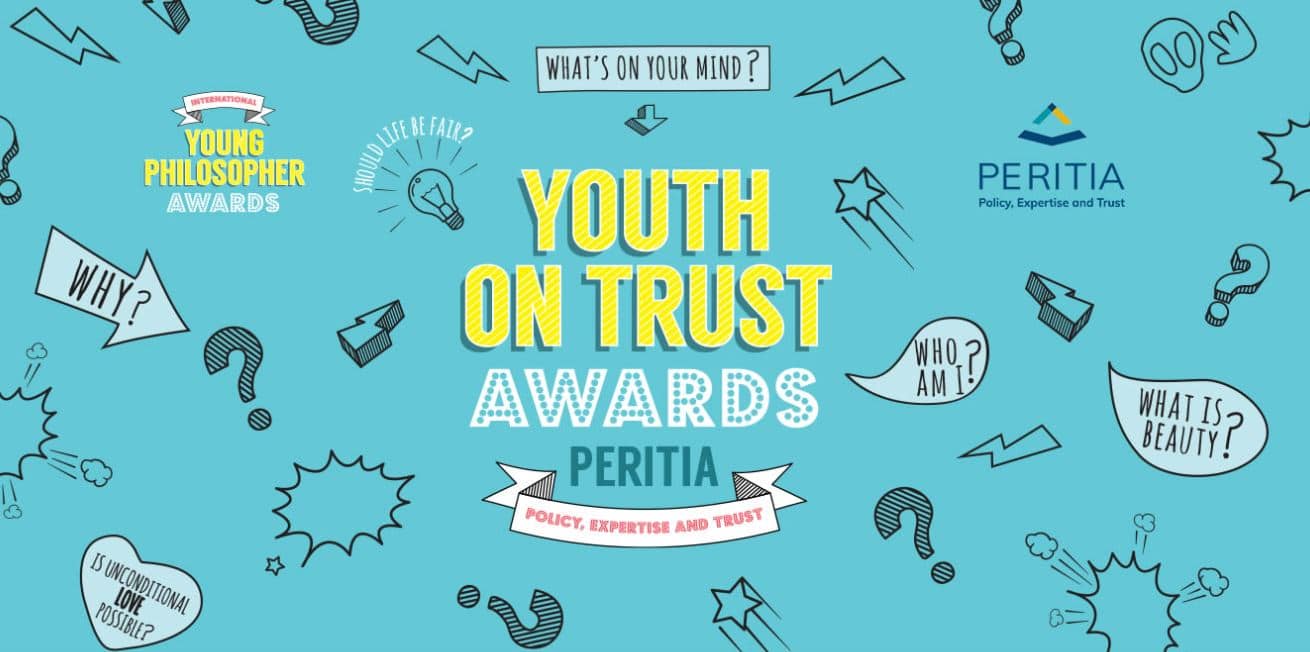 Youth on Trust Awards Finalists Announced
We are happy to share the finalists of the European student competition Youth on Trust Awards. The initiative invites students from across Europe to share their views in a forum where their voices can be heard on the topic of trust in our social and political life.
The finalists were announced live during two events. The first announcement was in Ireland, jointly with the Irish Young Philosophers Awards and introduced by a speech by the President of Ireland Michael D. Higgins. The finalists from Armenia were announced in a separate event in Yerevan, during the PERITIA conference 'The Ethics of Trust and Expertise'.
In this competition, students, from 13 to 18 years old, are asked to create a project in response to a question or issue they think is most important in relation to the topic of trust in public life. The submitted projects were presented in various multimedia formats.
The winners of each category will be announced in Berlin on 20 June at 14:00 CEST during the event 'Public Attitudes and Trust in Europe – Analysing Country Level Differences'. The registration for the event is still open.
The lists of finalists are the following:
Finalists of Category from 13 to 14 years:
Aoife Byrne (Ireland)
Arsine Gevorgyan (Armenia)
Cansu Yağmur Demirci (Turkey)
Catalina Amat Caviglia (Ireland)
Emilia Harrington (Ireland)
Evan Gardner (Ireland)
Felix Cassidy (Ireland)
James Garret Molloy (Ireland)
Marcelina Wawrzyńczyk (Poland)
Mari Hovhannisyan (Armenia)
Mateusz Borowski (Poland)
Nikola Piskorz (Poland)
Zorayr Beknazaryan (Armenia)
Zuzanna Adamowicz (Poland)
Finalists of Category from 15-16 years:
Anna Hovhannisyan (Armenia)
Arman Nazaryan (Armenia)
Aslı Öktem (Turkey)
Atiyana Umuç (Turkey)
Cormac Hannon (Ireland)
Cristina Garcia Vega (Spain)
Izabela Andreasyan (Armenia)
Macdara Hickey (Ireland)
Maciej Urbańczyk (Poland)
Mane Mkhitaryan (Armenia)
Mateusz Podkowski (Poland)
Sofia Sabanoglu Esteban (Spain)
Thais Pellegrin Le Galo (Spain)
Wojciech Walicki (Poland)
Zach Keenan (Ireland)
Zeinab Chellaf Lhamani El Youssfi (Spain)
Finalists of Category from 17-18 years:
Aneta Pastuszka (Poland)
Eylül Öyküsu Değirmenci (Turkey)
Kornelia Galanty (Poland)
Laura Bzdak (Poland)
Nare Harutyunyan (Armenia)
Natalia Niedźwiedź (Poland)
Nvard Postolakyan (Armenia)
Stephen Donelan (Ireland)