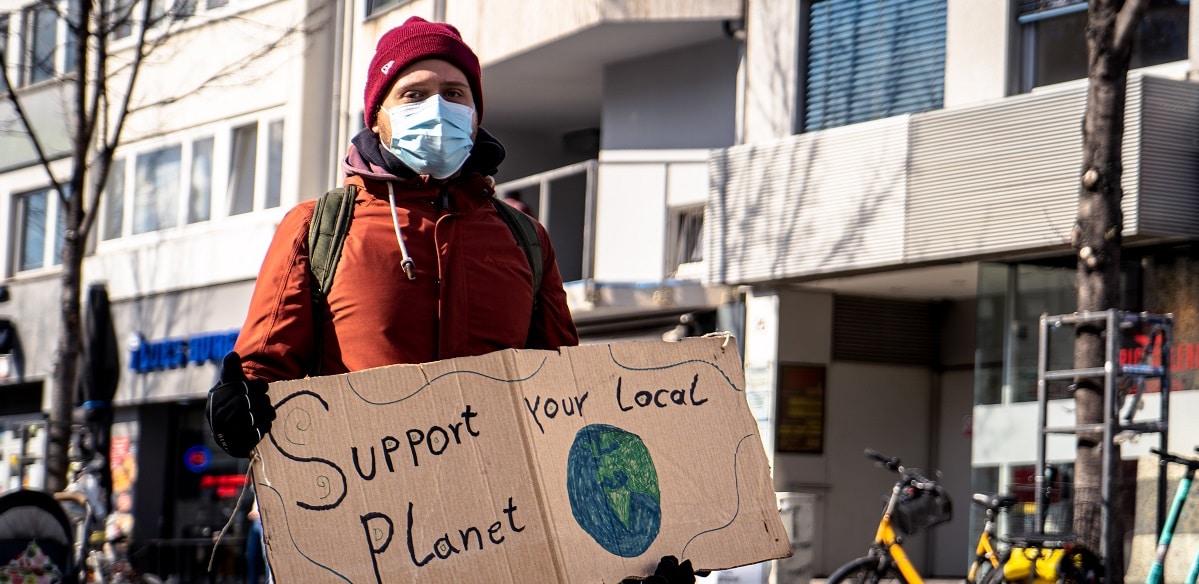 Public Hugely Underestimate Scientific Consensus on Climate Change, PERITIA Study Finds
The public in six European nations are hugely underestimating the extent of the scientific consensus on climate change, according to a new study.
On average, people estimate is that 68% of climate scientists have concluded human-caused climate change is happening – far lower than the reality of 99.9%, as revealed in previous academic research.1
Carried out by the Policy Institute at King's College London as part of a European Commission project investigating public trust in expertise, this latest study is based on survey data from over 12,000 people across six countries (UK, Germany, Italy, Norway, Ireland and Poland).
The UK and Poland average are the lowest, with an estimate of 65% and 66%, respectively. Ireland and Germany are only marginally more accurate with the correct answer, with an average estimate of 71% and 69%.
The research also reveals that, while people are much more likely than not to accept certain realities of climate change, notable minorities are still failing to do so, with those in Norway – one of the world's top oil and gas producing nations – least likely to recognise some well-established facts:
One in six (17%) UK adults say it's false that climate change is mainly caused by human activities – but seven in 10 (72%) believe it's true.
Germany (72% true vs 18% false) has virtually the same views as the UK, while Norway ranks below both, with six in 10 (61%) believing climate change is largely caused by humans and a quarter (24%) thinking this is untrue.
12% people say they don't believe that the last century's global increase in temperature was the largest during the past 1,000 years, 2 compared with two-thirds (65%) who correctly recognise this is true.
Norway is again least likely to accept this reality, with around half (49%) saying it's true that the global increase in temperature of the last century was the biggest for 1,000 years and one in five (18%) thinking this is false.
And the study finds relatively large proportions of the public believe innovations that could help combat human-caused climate change are being concealed:
44% think it's true that oil companies are hiding technology that could make cars run without petrol or diesel, while 33% say they don't know the truth and 24% believe this is false. People in Italy (53%) are most likely to believe this claim, while those in Norway (29%) are least likely to.
A majority of people say climate change is already harming them personally
Looking at people's predictions for when they'll be impacted by climate change, one in four (25%) in the UK say they are already being harmed personally, while another one in four (25%) predict they will be in the next 10 years. One in eight (13%) think climate change will never cause them personal harm.
People in Poland (41%) are most likely to say climate change is already harming them personally, while those in Norway (16%) are least likely.
And 27% in Norway say climate change is causing their country harm right now – the lowest among the nations surveyed – followed by the UK, where 39% feel this is the case. Italy has the highest proportion of people who think their country is being damaged by climate change, with 54% holding this view.
In line with these findings, people in Norway are least concerned about the impacts of climate change across a range of measures. For example, 63% report being worried about such impacts for their country, compared with 75% in the UK and 74% in Germany, where concern is next lowest. In Italy, 85% say they are worried about this – the highest of the nations polled.
The six countries included in the study – the UK, Ireland, Italy, Germany, Norway and Poland – were selected to reflect a range of different contexts across factors such as location within Europe, population size, GDP levels, political structure and levels of trust in institutions, as measured in other studies.
The findings from this research were produced as part of PERITIA – Policy, Expertise and Trust – an EU-funded project that aims to help citizens and policymakers understand trust in science and identify trustworthy expertise.
Two thirds of people in Ireland think that it is not too late to do anything about climate change
Across the six surveyed countries, 48% on average disagree that climate change is beyond our control, and it is too late to do anything about it. In Germany, people are among the most fatalistic. 30% agree that climate change is beyond our control. Ireland is the most optimistic country, only 18% share this view while two thirds think that it is not too late to do anything about climate change.
Picture Credit: Mika Baumeister (Unsplash)