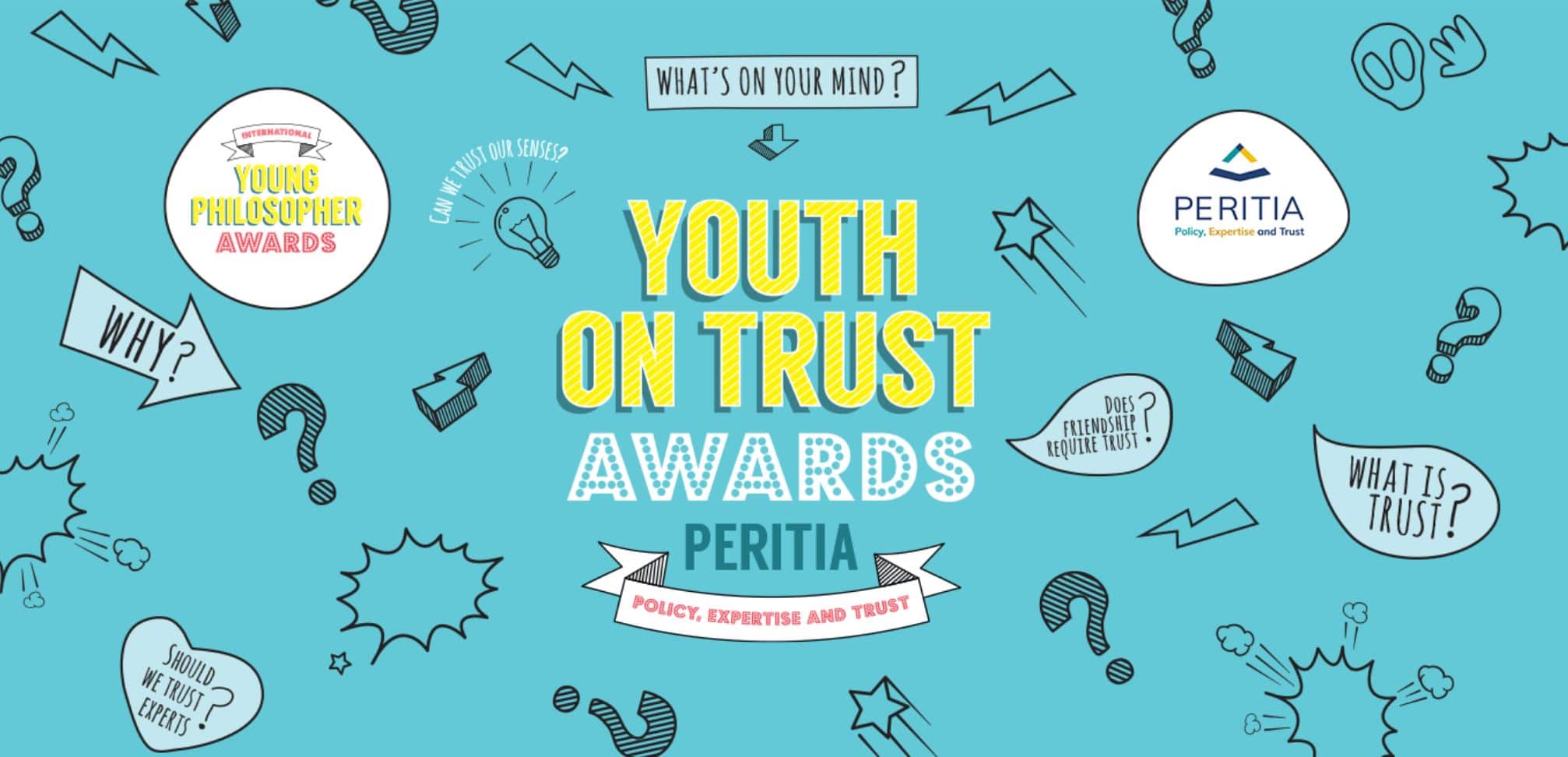 PERITIA Youth on Trust Awards – Deadline Extended to 28 March
In collaboration with the Irish Young Philosophers Awards, PERITIA is organising the European Youth on Trust Awards. The competition invites students from across Europe to share their views in a forum where their voices can be heard on the topic of trust in our social and political life. The deadline for submissions has been extended to 28 March.
Students, from 13 to 18 years old, are asked to create a project in response to a question or issue they think is most important in relation to the topic of trust in public life. The project can be in the format of an essay, podcast, film, blog post, short story or dialogue.
There will be three prize categories for students in the following age groups: 13-14 / 15-16 / 17-18. We accept entries from any of the 47 member states of the Council of Europe. The winning entries will be published and awarded a trip to the heart of the European Union in Brussels.
We ask students from around Europe to wear their thinking hats and share their thoughts on the topic of public trust. Here are some examples of questions related to the topic of public trust to consider:
What is trust?
Can we trust social media? Why or why not?
How important is trust for social life?
Is trust important for democratic societies?
What does it mean to trust scientific experts?
How to Participate in the Youth on Trust Awards
Youth on Trust is a topic-specific award on the theme of public trust. All second level students between the ages of 13-18 who are resident in Europe are eligible to apply. Entries will be accepted in the following languages: Armenian, Dutch, English, French, German, Italian, Norwegian, or Polish. Students can only submit individual entries and only one entry each.
The call is open until 28 March 2022.
Full details on our website.