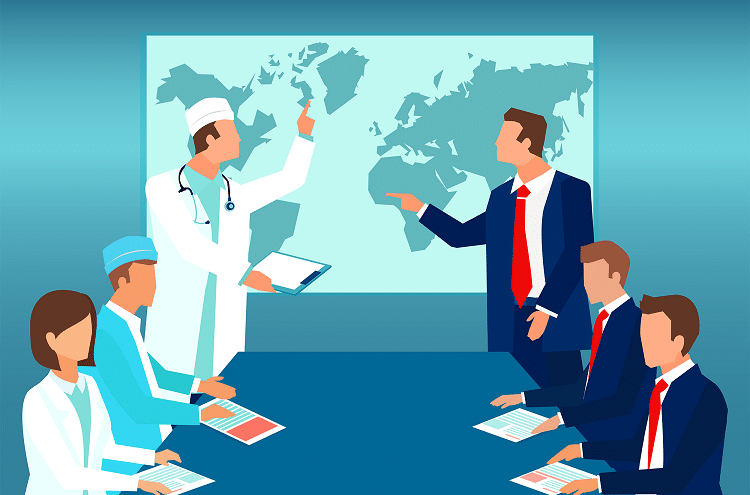 PERITIA Webinar, Berlin Science Week
A PERITIA interactive panel discussion on 2 November 2020, 14:00-15:00 (CET)
The Covid-19 pandemic has become a real-time test for trust in expertise. Since the beginning of the crisis, scientific experts have been in the centre of public attention; some as independent voices, others as direct advisers to politicians; often in uncomfortable positions and perhaps too frequently contradicting each other. Some experts have turned into celebrities, enjoying praise but also receiving strong criticism and even, at times, being targeted by political campaigns. At the same time, the effectiveness of the policies to tackle the pandemic relies, to a large extent, on citizens' trust in those experts and the politicians in charge of urgent decisions.
What lessons can we draw from the handling of the pandemic for understanding trust in policy-driven expertise? How have different countries dealt with the delicate enterprise of communicating and relying on uncertain and evolving evidence and advice in extremely difficult times? Is a loss of public trust in expertise the "collateral damage" of this crisis or are people trusting experts more than before?
Speakers
Dr Shane Bergin (Moderator)
Assistant Professor at University College Dublin
Prof Maria Baghramian
Professor of American Philosophy at University College Dublin
PERITIA Lead Investigator
Tracey Brown
Director of Sense about Science
Prof José van Dijck
Professor of Media Studies at University of Utrecht
Prof Bobby Duffy
Director of The Policy Institute at King's College London
Prof Carlo Martini
Assistant Professor of Philosophy at Vita-Salute San Raffaele University
PERITIA – Policy, Trust and Expertise
PERITIA is a Horizon 2020 research project investigating what drives public trust in science-based advice for policymaking. Funded by the EU programme Horizon 2020, the project brings together philosophers, social and natural scientists, policy experts, ethicists, psychologists, media specialists and civil society organisations to conduct a comprehensive multi-disciplinary research.
Berlin Science Week
Berlin Science Week is a 10-day international festival between 1 — 10 November bringing together the world's most innovative scientific organisations to celebrate science, to connect and to engage the local and international science community with the public. The PERITIA Webinar will be part of the programme. Learn more about the event here.